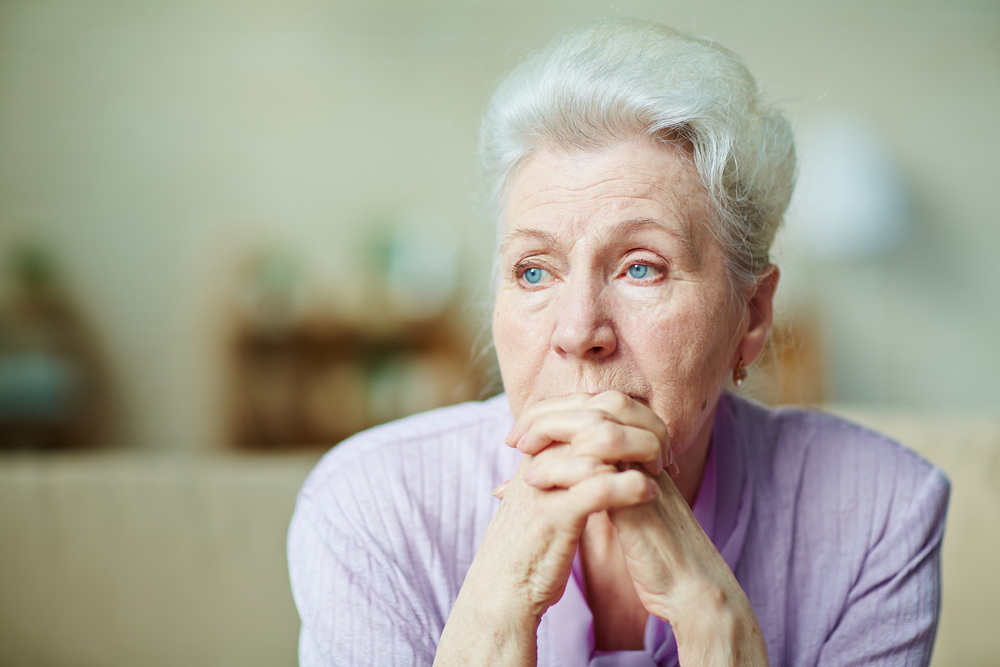 June 9, 2017
It's Elder Abuse Awareness Month, and as World Elder Abuse Awareness Day on June 15 approaches, we turn our attention to finding ways to discuss preventing, identifying, and responding to elder abuse and financial exploitation. Everyone should be able to age with dignity and grace in a safe environment. Whether you are a senior yourself, are providing care for an older loved one, or simply know someone who is a senior, there are ways to step up and stop elder abuse. Highlighted below are the common types of abuse, signs of mistreatment, and what you can do to help.
Common Types of Abuse Faced by Seniors
Unfortunately, seniors are often the target for abuse and financial exploitation, and elder abuse is experienced by about 1 in 10 people over 60 years old. When individuals age, they become more reliant on family, friends, and health care providers to assist with daily tasks. Unfortunately, becoming more dependent on others makes people more vulnerable to abuse and financial predators.
One of the most common ways seniors are harmed is through financial exploitation. Every year, older Americans lose about $36.5 billion annually due to financial abuse and fraud, and 5% to 10% of seniors globally experience financial exploitation. Senior financial abuse is such a widespread issue that the United Nations has named preventing financial abuse as the central focus of the 2017 World Elder Abuse Awareness Day.To learn more about how to detect, prevent, and protect seniors from financial abuse, check out our blog How to Protect Seniors from Financial Exploitation.
Other common forms of abuse seniors experience are the following:
Physical Abuse occurs when someone causes bodily harm by hitting, pushing, kicking, grabbing, or throwing objects.
Emotional abuse is also known as psychological abuse, and includes the perpetrator saying hurtful things, yelling, or threatening the senior repeatedly. Removing access ramps and assistive devices or keeping someone from seeing close friends and relatives are also forms of emotional abuse.
Neglect or Abandonment happens when a caregiver fails to assist the older person, such as by not providing adequate food, housing, or medical care.
Sexual Abuse involves the caregiver forcing the older adult to participate in unwanted sexual contact.
Recognizing the Signs of Senior Abuse
The warning signs of elder abuse can be hard to detect because they may be misinterpreted as symptoms of cognitive impairment, an accidental fall, or poor health, and that's why it's important to investigate further if you see any of the following signs:
Bodily Injuries
Bruises, welts, or scars
Broken glasses or bent frames
Signs of restraint
Broken or sprained jointsRecurring injuries
Sudden Changes in Behavior
Unusual depression
Withdrawn from normal activities
Seems scared to speak in front of family, caregivers, or friends
Caregiver's behavior becomes controlling, threatening, or belittling
Neglect
Isolation
Dehydration or malnutrition
Poor hygiene
Soiled clothing or bedding
Failure to take medication
How to Prevent Senior Abuse
The best way to stop senior abuse is to take action. You cannot assume that if someone is in trouble they will seek help. About 1 in 14 cases of senior abuse go unreported, and this is often due to the senior not having access to the help they need or being too embarrassed to speak up about the abuse. If you see signs of abuse, take responsibility and say something by going to one of the following authorities:
If you believe the person is in immediate danger, call 911.
Visit the National Adult Protective Services Association website to find protective services near you.
To report domestic elder abuse, call the National Domestic Violence Hotline at 1-800-799-7233 or 1-800-787-3224 (text telephone).
If reading this has reminded you of a loved one or senior you know, remember that being proactive is the best way to stop elder abuse from happening. Keep in touch with older relatives and friends as much as possible to make sure they are receiving the care they need. We created a handy inforgraphic that you can share to inform your loved ones.
Looking out for one another is the best way to ensure the ones you love are receiving compassionate care. For those who are feeling overwhelmed with providing care or know a family caregiver who is under a lot of stress, there are respite options to help. To learn more about in home care and respite care services, contact us today to start your care journey.
Contact Us