Specialized In-Home Care for Children and Veterans
Our compassionate caregivers are trained and certified to provide specialized assistance for almost anything. We are committed to ensuring you and your family receive the care you need, when you need it while remaining in the comfort of your own home.
Full Service In-Home Health Care
Our caring companions can assist with daily activities, transportation, personal care, and so much more.
Our team of skilled medical professionals can provide wound care, injections, physical therapy and other medical care.
Home Health Care for Veterans
We believe our U.S. veterans deserve the best possible medical care. Unfortunately, the process of claiming benefits for veterans is often both costly and time-consuming. As a veteran-friendly provider, we want to help you and your spouse receive free in-home care through the VeteranCare program.
This veteran assistance program has helped thousands who have served our country enroll into the VA Aid and Attendance Pension Benefit administered by the Veterans Administration with no out-of-pocket cost. We are proud to help those who have given so much receive the health care they need.
How to Qualify for In-Home Veteran Care
Veterans qualify for this no-cost pension program by meeting the following criteria:
65 years of age or older, or on social security disability
Served 90 days of active duty with at least one day during a war period
Honorable discharge
Meeting government-set financial qualifications
Documented need for healthcare services
Use of funds exclusively for healthcare needs
Those who qualify can typically start receiving care within 30 days! Once approved, veterans and their spouses are enrolled to receive free in home health care for life. To start the process, all you have to do is contact us, and we will help you get the veterans' benefits you deserve.
Contact us about Veteran Care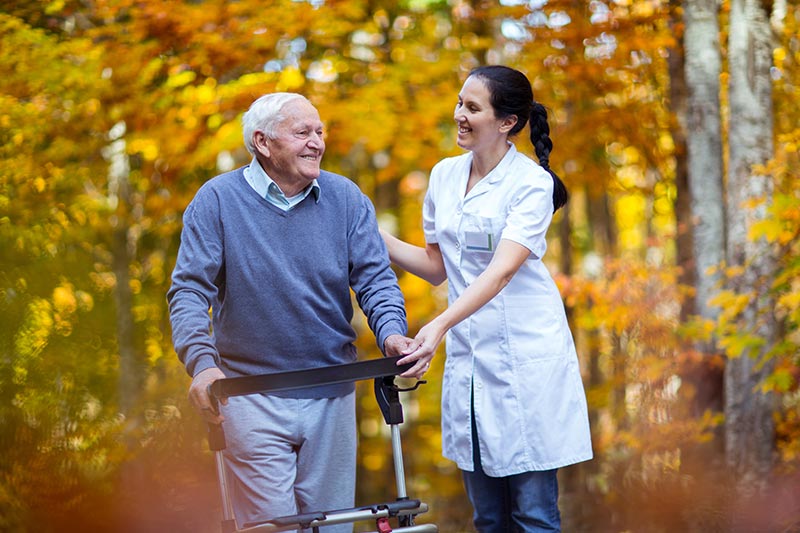 Creating a Veteran Care Plan
After the claim has been processed by VeteranCare, Accessible Home Health Care will develop an individualized care plan for you or your loved one. We will work with you every step of the way, and our experienced care team will provide you with:
Home Care Franchising Opportunities for Veterans
Our commitment to veterans goes beyond providing in home care. We also help veterans become business owners by waiving the $125,000 franchise start up fee for veterans to open their own Accessible Home Health Care franchise through our Milton M. Rager Veterans' Franchise Opportunity Program. Check out the coverage we've received for the program to hear the veterans' stories:
In-Home Health Care for Children with all Need Sets
Care for Ill Children
For children living with a temporary or chronic condition, traditional babysitting or daycare may not be the right fit. Our team of caregivers, nurses, and medical professionals can provide one-on-one care and medical support when necessary.
Special Needs Child Care
Our caregivers focus on what your child can do, not what they can't do. Skilled in-home aides who are passionate about caring for children with special needs will work with you to develop the best routine for your child. Recognizing their interests and abilities, they can create fun, engaging activities that enhance your child's wellbeing and happiness.
Neonatal Care
With skilled nurses, trusted caregivers, and medical professionals, we'll make the transition from hospital to home as easy as possible for you and your baby. Our caregivers provide continuous support and education for the health and wellbeing of your entire family, and are available 24/7.
Child Care
Trained and certified caregivers are available to look after children on a short or long term basis. They can care for children while you're away or provide a helping hand at home. As with all of our child care services, we also offer respite care on a scheduled or emergency basis.
Match with a caregiver who is qualified to help your loved one.

Joint Commission
Our standards and practices are worthy of the Gold Seal of Approval from The Joint Commission, and we strive to have all franchises obtain Joint Commission Accreditation.

AccessSuperiorKare
The act of caring for someone means going above and beyond to ensure their happiness and wellbeing. Our AccessSuperiorKare program (ASK) is designed to provide the ultimate home health care service.

Access Match Caregiver Program
Our caregiver matching program analyzes not only which of our caregivers are best suited to match your family's home care needs, but which ones are the most likely to bond with your loved one on a personal level.