Our Mission: Improving Quality of Life Through Compassionate Care
While Accessible Home Health Care began with the intention of helping the elderly age in their own homes, we've grown exponentially over the past twenty years! Our home health care services can assist your family at any stage of life, from neonatal and child care to long-term disability and hospice, and of course, we're always committed to helping the elderly age-in-place.
Home Health Care With Heart
Accessibility
Accessible Home Health Care is more than just a name to us; it's our commitment to be there for you and your loved ones around the clock, to work with your physicians and provide the best possible care, and to diligently watch for and inform you of any changes to your loved one's health.
Quality
We're committed to providing families with the best quality health care and companionship in their own homes. We believe in treating patients with dignity and respect, encouraging them to maintain their comfort and independence, while ensuring that safety is always a top priority.
Compassion
Home is a special place; it's where we grow our families, celebrate milestones, and build memories. Your home is where your heart is, and it's the reason we provide compassionate in-home care from the heart.
The Start of Accessible Home Health Care
Finding the right in-home health care for your family can be time-consuming and exhausting. Our co-founder, Mirella Salem, knows this first hand. When she set out to find a caregiver for her aging mother, she was saddened by how difficult and frustrating the process was. She wanted to feel at peace knowing her mother was both safe and happy, and she knew that other families would want the same.
Mirella refused to settle. Instead, she helped build a home health care company that offered everything she wanted for her own family.
Over 20 years later, we've not only kept those same values but improved upon our services based on feedback from caregivers and families. We're dedicated to serving families across the country and internationally because we believe everyone deserves compassionate in-home health care. We want every family we serve to feel safe and comfortable knowing that their loved ones are receiving care and companionship from trained professionals who see providing in-home health care not just as what they do, but what they love.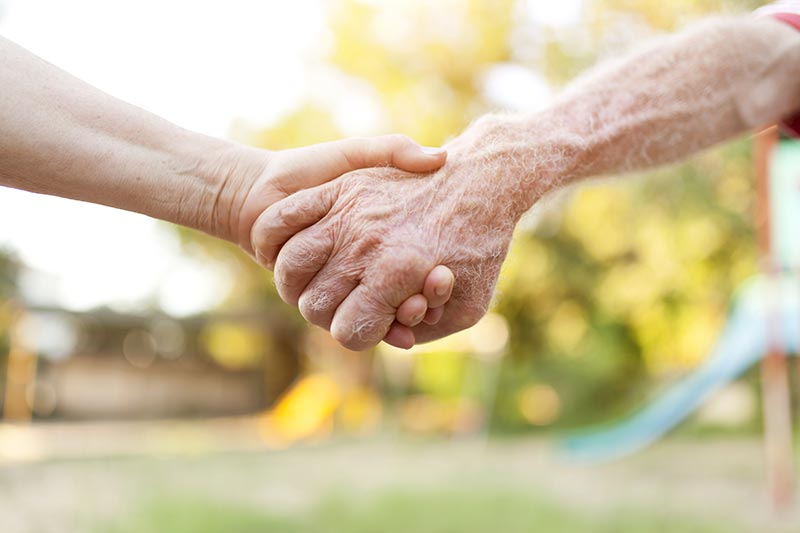 Accessible Home Health Care's Journey
2001
Mirella Salem co-founded Accessible Home Health Care after being unable to find adequate, responsible care for her aging mother. Starting with three locations in South Florida, we took the initiative to make positive changes in elder care. To ensure patients receive the best care, we began the public awareness program known as the "Patient's Bill of Rights" and actively lobbied for stricter laws governing care providers.
2006
Accessible Home Health Care began to grow and receive franchise inquiries. Our first international location was opened in Mumbai, India, providing in-home health care options to seniors and families in need.
2009
We were named one of the fastest growing franchising companies in the United States by Entrepreneur Magazine and appeared in their Top 500 Franchises.
2010
Once again, we were honored and recognized as one of the fastest growing franchising companies in the United States by Entrepreneur Magazine and again appeared in their list of Top 500 Franchises.
2011
G.I. Jobs awarded Accessible Home Health Care for being in the top 10% of military-friendly franchise opportunities nationwide. We are proud to be recognized for hiring vets, as we believe those who have served our country deserve new opportunities for employment. Entrepreneur also recognized us as one of the top 30 franchises in the home care business.
2012
Accessible introduced an in-depth certification program entitled "CALMS" (Compassionate Alzheimer's and Loss of Memory Support) to educate, test and certify in-home caregivers caring for individuals with Dementia/Alzheimer's and memory loss. We are proud to develop the first program of its kind to train the caregivers to provide educated care to their patients with Alzheimer's.
2013
Accessible introduced "ASK" (Access Superior Care) program to provide full-service care management concierge service to clients requiring expanded services. Accessible committed to Accreditation of all its skilled care units with "Joint Commission" accreditation. Accessible implemented an "Ombudsman" program whereupon each startup franchisee is assigned a senior corporate executive as the point of contact for coordination of all corporate support.
2014
Accessible suspended accepting new franchisees' applications and launched its "Accessible Online Academy" to give our caregivers, supervisory, and administrative staff access to up-to-date information on the care provided. The Academy has in access to 2,500 online courses and in numerous states, the clinical professionals can take their required CEU's and obtain certifications.
2015
Accessible Home Health Care expanded even further and in January opened a new, international location in Nairobi, Kenya. We are pleased to be Kenya's first certified in-home health care provider.
2016
Accessible opened a company owned unit in Dubai, UAE. This is the first full-service home health care unit in Dubai. Accessible expanded its commitment to aggressively increase services provided to the veterans and formed an alliance with "VeteranCare" to educate and identify veterans qualified to receive expanded "Aid & Assistance" in home care. Accessible established an "Annual Veterans Care Award "given to the franchisee that provides the highest quality and volume of care to veterans.
2017
Accessible named its Veteran Program the "Milton M. Rager Veterans Franchise Opportunity Program" and committed to waive the initial franchise fee of $50,000.00 to four (4) qualified franchisee prospects over the next four (4) to five (5) years. In the second quarter, we began accepting new franchisee applicants, signed up 4 new franchisees in the first 3 months and awarded our first of four franchise fee free units to a qualified veteran family in Michigan.