Feel absolute peace of mind with home health aides you can trust.
Whether you need dependable senior care, memory loss care, or a trusted companion for a loved one of any age, we can help. Our care staff are available 24/7 and for short-term stays or as long as needed. Throughout our 20 years in business, we've earned the trust of our clients because our caregivers are unconditionally compassionate and have at least two years of experience.
Customize your care plan to fit your needs.
Flexible Scheduling
Whether your loved one needs care for only a few hours a week or on a daily basis, our flexible scheduling ensures you are always covered.
Live-in Caregivers
Our live-in caregivers provide 24/7 one-on-one support, ensuring your loved one receives the necessary care and does not fall, get injured, or wander.
Package Visits
One size does not fit all, especially when it comes to home care. Mix and match services to create a care plan that addresses your loved one's unique needs.
Our mission is providing the home care we want for our own families.
Your loved one should be able to stay in the home they know while getting the best home care available. Accessible Home Health Care was founded on a mission, and we've never lost sight of our passion for quality in home assistance. When you use our home care services, you work closely with people who care about your family as much as you do.
Several years ago, Mirella Salem was concerned by the quality of care she was able to obtain for her mother. She ended up researching starting a home care agency and becoming President of Accessible Home Health Care. The company's mission is to provide all our clients with the quality of care we'd demand for our own families.
"Being true to our name, we are always accessible to you and look forward to the opportunity of providing care to you," says Mirella. "We guarantee compassionate care from the heart."
Ready to start your home care journey? Request a free in home consultation.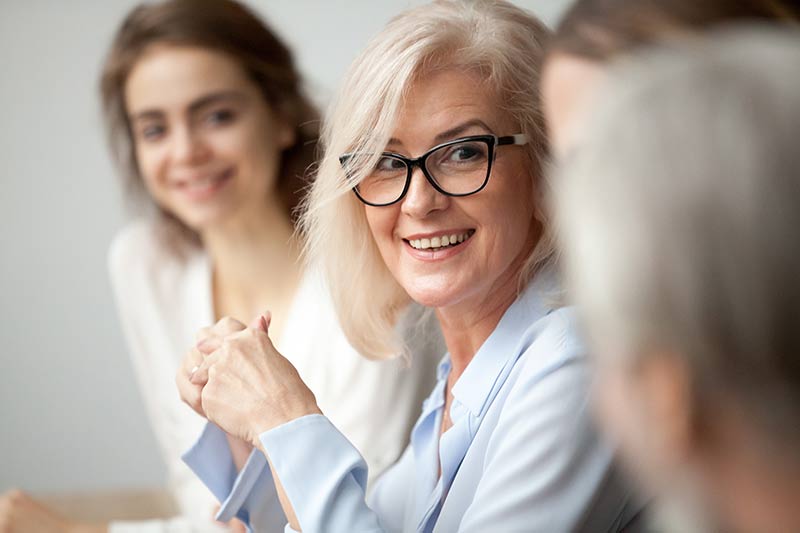 Match with a caregiver who is qualified to help your loved one.
Select the right level of care for your loved one, and get help from licensed and certified caregivers. Many of our home health aides and registered nurses specialize in memory loss care, and we can address a variety of medical and-non medical needs. We prioritize education for our caregivers and have implemented a variety of programs to uphold our high standards. Before your loved one starts receiving care, we arrange a meet and greet with the caregiver to ensure your family feels comfortable.

Joint Commission
Our standards and practices are worthy of the Gold Seal of Approval from The Joint Commission, and we strive to have all franchises obtain Joint Commission Accreditation.

Alzheimer's Education Program
We understand that caring for those with Alzheimer's requires a special skill set. That's why we educate and certify our caregivers through our Compassionate Alzheimer's & Loss of Memory Support Program (CALMS).

AccessSuperiorKare
The act of caring for someone means going above and beyond to ensure their happiness and wellbeing. Our AccessSuperiorKare program (ASK) is designed to provide the ultimate home health care service.

Access Match Caregiver Program
Our caregiver matching program analyzes not only which of our caregivers are best suited to match your family's home care needs, but which ones are the most likely to bond with your loved one on a personal level.
Explore vital resources for family caregivers.
Family caregivers need resources that address their concerns and share vital information about what their loved ones are going through. We are dedicated to being a source for everything you need to know about home care, chronic conditions, and senior issues. Check out our Family Learning Center, Alzheimer's Handbook, Compassionate Care Blog articles, and other resources.