Companion Care Services For Your Loved One
Our caregivers offer much more than a helping hand! They're passionate about providing you and your loved ones with happiness, a healthy environment, and a better quality of life. While our compassionate caregivers are trained and certified to assist with personal care services, encourage engagement, and provide meaningful activities, we believe true companionship is emotionally supportive and improves the quality of life for the person receiving care.
Bathing & Hygiene Assistance
We believe your loved deserves to maintain their independence, dignity, and personal hygiene. We provide bathing assistance, always ensuring safety, and comfort. You'll have peace of mind knowing someone is present to prevent slips and falls in the bathtub, as well as assist with washing hair and brushing teeth.
Dressing
Always respectful of their independence and compassionate to their needs, our caregivers are the perfect partner for anyone who requires a little extra help with getting dressed. Whether your loved one needs help doing up buttons or putting an entire outfit together, our in-home health companions are ready to help them look and feel their best.
Personal Care & Grooming
Our compassionate caregivers want to ensure your loved one can maintain the same level of personal grooming they are accustomed to. We're here to assist your loved one with everything from shaving, skin care, and denture maintenance to keeping nails clean, applying makeup, and styling their hair.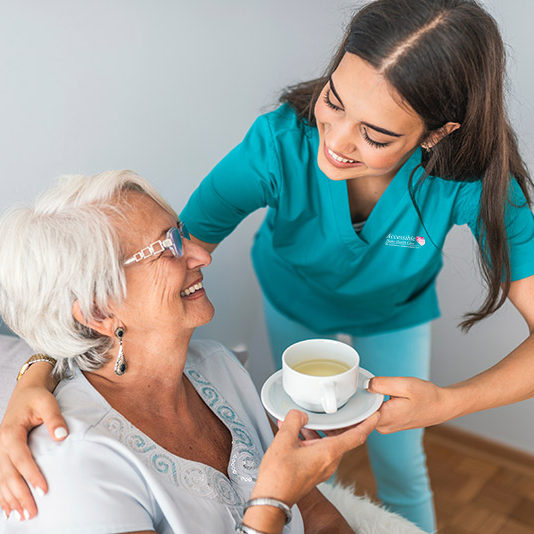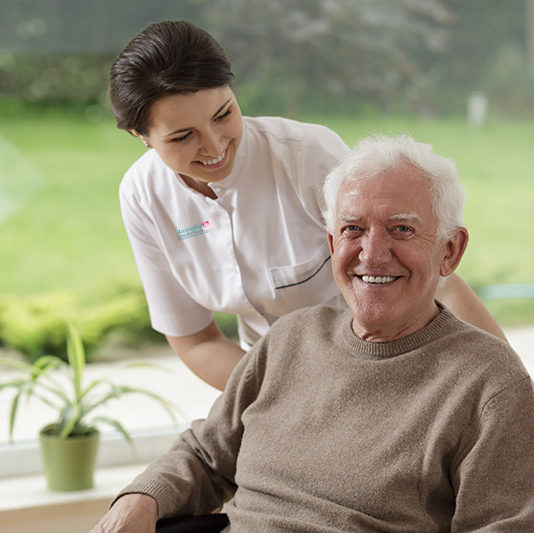 Medication Reminders
Even with pill organizers and digital reminders, it can often be difficult to keep track of our daily medication schedule. We'll communicate with your loved one's physician to determine the ideal medication schedule, and work out a plan that helps keep them healthy and happy.
Toileting
We provide assistance with toileting as needed in a compassionate, discreet manner, always ensuring their comfort and hygienic needs are met.
Laundry
We'll help keep your wardrobe clean and fresh! We can assist with washing and drying at home, or coordinate with your preferred laundry service.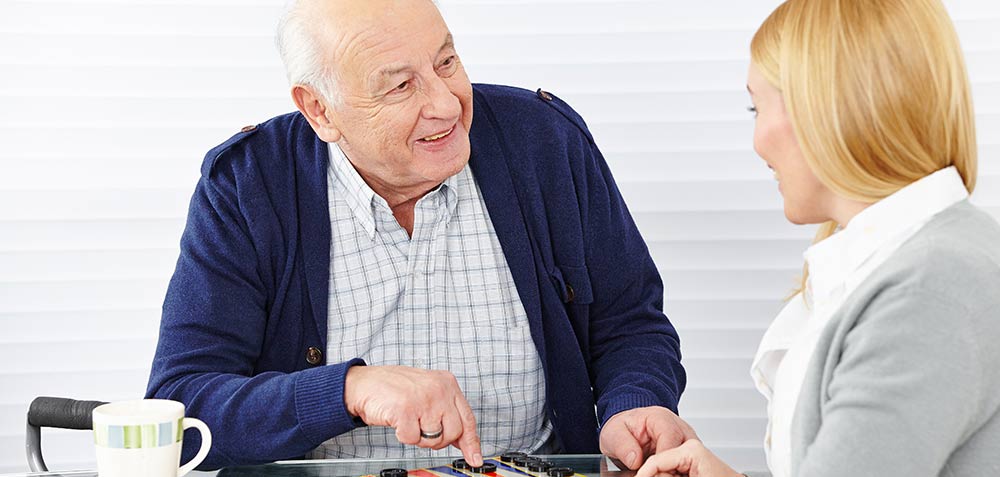 Meal Preparation
We help with both meal planning and preparation. Our goal is to ensure your loved one both maintains a healthy diet and enjoys the process of cooking.
Light Housekeeping
We'll help with emptying the trash, picking up newspapers and magazines, vacuuming, dusting, and sweeping. We can also assist with light organizational tasks.
If your loved one requires more than what daily living services offer, such as medical aid that cannot be performed by our companion caregivers, one of our skilled nurses, therapists, or medical professionals can be of assistance.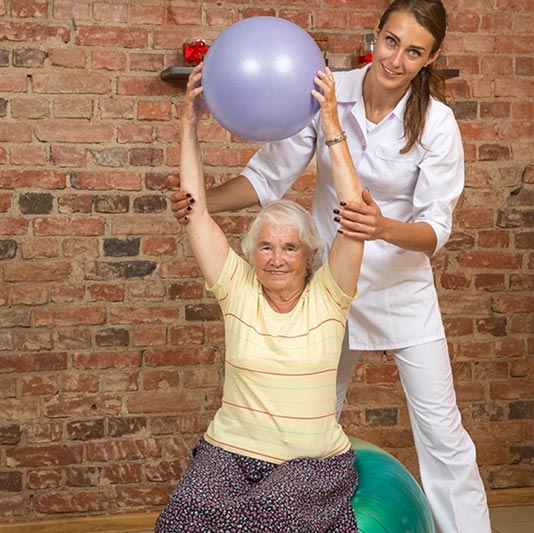 Exercise
We know that exercise is essential to maintaining happiness, health, and memory. We'll help establish the best activity routine for your loved one so they can enjoy all the benefits of a fun, active life.
Conversation
What is companionship without laughter and good conversation? It's common for a caregiver to build a lifelong bond with the one they care for. We create visits that your loved one will not only appreciate, but look forward to.
Keeping A Routine
If your loved one has a particular routine they enjoy, we'll help them stick to it. If they have a daily devotional habit, enjoy afternoon soap operas, or appreciate evening walks, your loved one's health and high spirits are our priority.
Functional Mobility
Our caregivers assist with walking, transferring in and out of a bed or a chair, and any other form of simply getting around!
Errands & Transportation
Whether your loved one needs transportation for shopping, doctor's appointments, or running errands, we're happy to get them wherever they need to go.
Specialists in Elderly Companion Care
Helping seniors keep their independence is extremely important to us — it's one of the reasons Accessible Home Health Care was created! Of course, we also know how worrisome it can be for families to know that their loved one is alone. This is why our approach to caring for seniors addresses health, happiness, and safety.
While our companion care services aren't just for the elderly, many of our caregivers specialize in helping senior citizens live their best life and do so within their own home. Often referred to as "aging in place," the benefits of staying in your own home, opposed to moving to a nursing home or assisted living facility, cannot be overstated.
Aging in place allows seniors more comfort, happiness, and the satisfaction that they have control over their own lives. They can still spend time with family and friends, they're surrounded by things they love, and they get to keep their independence.
Visiting Companions and Live-in Companions
A caregiver can spend time with your loved one as often as you'd like — whether it's for a few hours, for a week, or as a live-in companion. Of course, our plans are fully customizable and you're never locked into a commitment, but it's important to consider the difference between a visiting companion and a live-in companion, so you can decide on the best fit for your family.
Visiting Companions
Visiting companions can come as frequently or infrequently as you'd like. Some families prefer companion caregivers visit once or twice a week, while others prefer daily visits.
The amount of time you choose to receive a caregivers help for is a personal decision, based on your family's individual needs. We're always here to help assess your situation and develop a care plan that fits your family's needs and budget.
Certified and Accredited In-Home Companion Care

Joint Commission
Every Accessible Home Health Care location is independently owned and operated and is required to pursue Joint Commission Accreditation. The Joint Commission is the largest accreditation agency and is the most prestigious accreditation to obtain. The health care providers who receive this accreditation have been evaluated on their quality of patient care and safety, and proven that they meet and exceed industry standards.

Access Match Caregiver Program
We strongly believe that the right caregiver can improve your loved one's quality of life! Through our Access Match Program, we use your loved one's health needs, background, and personality to match them with a caregiver they will look forward to seeing.

AccessSuperiorKare
Compassionate care begins with compassionate caregivers! We find the best caregivers and provide them with continuous learning through our ASK program. This ensures that all of our caregivers share the same goals and guidelines for providing the best in home care.