In-Home Medical and Skilled Nursing Care
Receiving skilled nursing and medical attention in the comfort of your own home makes a world of difference! With our in-home medical care, you and your loved ones can receive the same level of medical attention you'd expect from a hospital or doctor's office, without sacrificing comfort or dealing with the process of leaving home.
In-Home Nursing Care and Medical Attention
In-home medical care allows you to stay involved with your loved one's treatment and gives them a break from the hospital or doctor's office. Whether your loved one is recovering from a recent hospitalization or surgery and needs transitional care, or requires long-term medical treatment, our medical aides are fully trained to provide the highest standard of care.
Depending on your loved one's needs and state law restrictions, our caregivers can provide the following medical care services:
In addition to providing in-home nursing and medical services, we also offer in-home companion care. Our in-home companions are available when you need them, whether it's for just a few hours a week, or every hour of every week!
We're committed to providing every patient with exceptional in-home care! If you're unsure which services are right for your loved one, we can help customize the right plan for your family's specific needs and budget. We believe that everyone deserves the care they need at a price they can afford.
Differences Between Medical Care vs. Home Care
Helping seniors keep their independence is extremely important to us — it's one of the reasons Accessible Home Health Care was created! Of course, we also know how worrisome it can be for families to know that their loved one is alone. This is why our approach to caring for seniors addresses health, happiness, and safety.
Companion care, also known as home care, includes non-medical services such as bathing, dressing, grooming, meal planning, light housekeeping and simple organizational tasks, and of course, companionship! Non-medical in-home caregivers cannot perform medical duties.
Medical care is often referred to as "home health care," and must be done by a registered nurse. Medical care includes things like injections, IV treatments, and physical therapy, and is available on a short or long-term basis. Our trained medical professionals can help you or your loved one recover after a surgery or provide lifelong assistance for permanent illnesses and disabilities.
Our medical care professionals include:
Certified Nurse Assistants (CNA)
Registered Nurses (RN)
Licensed Practical Nurses (LPN)
Physical Therapists (PT)
Occupational Therapists (OT)
Speech Therapists (SLP)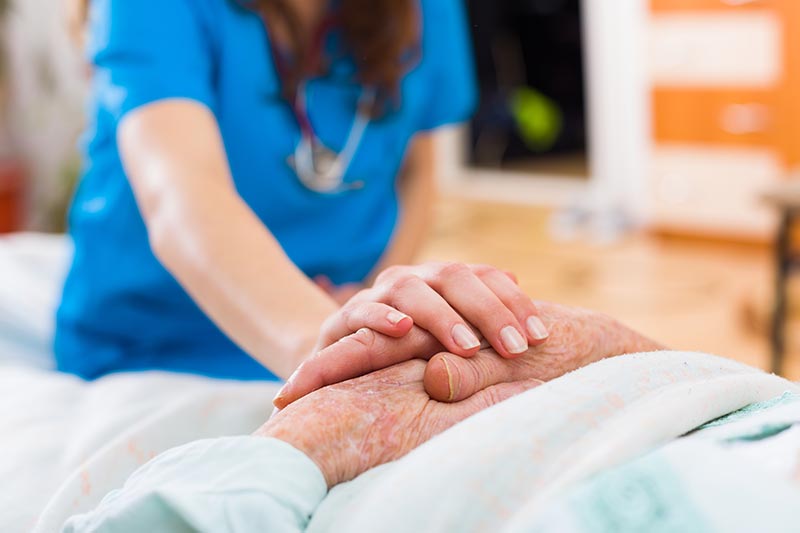 Match with a caregiver who is qualified to help your loved one.

Joint Commission
Our standards and practices are worthy of the Gold Seal of Approval from The Joint Commission, and we strive to have all franchises obtain Joint Commission Accreditation.

AccessSuperiorKare
The act of caring for someone means going above and beyond to ensure their happiness and wellbeing. Our AccessSuperiorKare program (ASK) is designed to provide the ultimate home health care service.

Access Match Caregiver Program
Our caregiver matching program analyzes not only which of our caregivers are best suited to match your family's home care needs, but which ones are the most likely to bond with your loved one on a personal level.