Long Term In-Home Care Services
You and your loved one do not need to walk this path alone. Our certified medical and non-medical caregivers provide long term in-home care for both chronic and treatable conditions. Your loved one's quality of life is extremely important to us. We care deeply about helping them maintain their dignity and privacy, while doing our part to bring them health, happiness, and comfort.
In-Home Hospice Care
It's important to us that everyone can live their lives as happily and comfortably as possible. With hospice care, everything you need to feel comfortable is brought to your home and care is specific to your needs. We're dedicated to helping everyone attain the highest quality of life.
Parkinson's Care
Daily companions and occupational therapists can be a wonderful asset for a family member living with Parkinson's. Your caregiver can suggest hobbies, stress-reducing activities, and daily exercises that will help you and your loved one enjoy life more.
Care for Multiple Sclerosis
The diagnosis of MS can be extremely stressful, and unfortunately, stress tends to aggravate MS symptoms. Through a combination of occupational therapy, diet, exercise, and emotional support, our caregivers can help you manage both your stress and MS symptoms.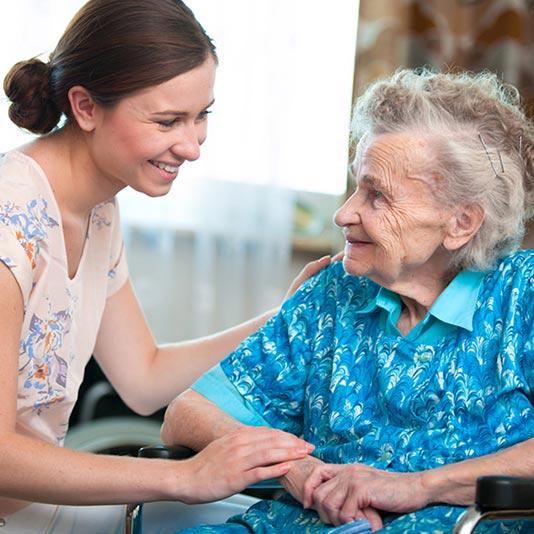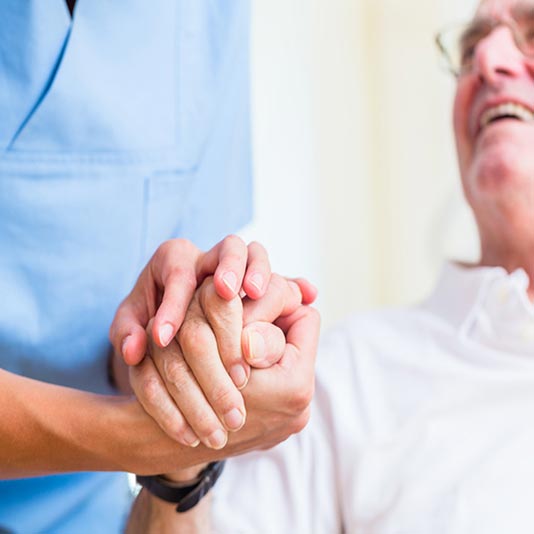 Respiratory Care
COPD, Asthma, and Pneumonia are different for everyone, so there is never a one-size-fits-all treatment. To meet your needs, our caregivers work with your healthcare team to develop a personalized care plan to improve breathing, activity, and make daily life more enjoyable.
Post-Stroke Care
Our caregivers work to maximize recovery and lower the risk of having another stroke. With a team of therapists and companions, we'll help you understand healthy habits for stroke prevention, get the most out of rehabilitation, and regain your independence.
Cardiac Care
Our caregivers work with physicians and therapists to develop an exercise and healthy eating routine. We encourage an active approach to recovery, assisting with meal preparation and cooking, while promoting engagement in the process.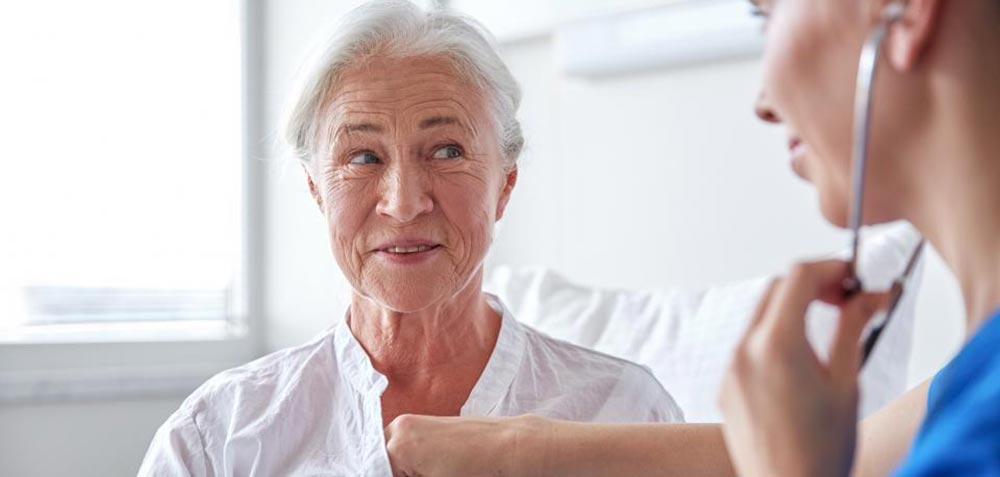 We're committed to ensuring memory loss does not mean the loss of independence or dignity. Memory loss can be challenging for both the person experiencing it and their family. For more information about our memory loss services, please see our memory loss page.
Diabetes Care
Making lifestyle changes on your own can feel isolating. Our caregivers are here to help your family develop a lifestyle, exercise, and nutrition plan that is healthy for everyone. In addition, they can assist with injections and pumps, and help keep track of medications.
A complete assessment is crucial for treating chronic and acute wounds. Our skilled nurses will conduct a thorough evaluation and develop the best treatment plan for the patient and their injury. We specialize in current best practices for cleaning, dressing, and caring for wounds.
If you need assistance with a chronic illness that isn't listed here, please contact us to discuss how we can create a plan that fits your needs.
Experienced Care for Chronic and Pre-Existing Conditions
In addition to the specialized care we provide for chronic conditions, our caregivers are happy to assist your loved one with the same compassionate care we offer with companion care services. These in-home care services include:
Flexible Scheduling for Your Long Term Home Care
Hourly Visits
We promise flexible scheduling for our hourly visits, so visiting caregivers will always work within your family's schedule. With both medical and companion caregivers able to visit daily, weekly, or anywhere in between, you can always be sure that your loved one is receiving just the care and support they need.
Live-in Caregivers
Especially with chronic health conditions, you may find your family requires more constant care than hourly visits can provide. With a live-in caregiver, you can rest easy! Your loved one is receiving compassionate care around the clock. A live-in companion provides one-on-one care, ensuring your loved one always receives the support they need.
Customized Care
To be sure your in-home care plan fits your family's specific needs, we can bundle different services — hourly and live-in, medical and non-medical, to create a care plan perfect for your loved one. For example, you could have a live-in companion, but also receive weekly in-home occupational therapy. We're also always happy to adjust plans as your needs change.
In-Home Therapy and Nursing Care for Chronic and Pre-Existing Conditions
Match with a caregiver who is qualified to help your loved one.

Joint Commission
Our standards and practices are worthy of the Gold Seal of Approval from The Joint Commission, and we strive to have all franchises obtain Joint Commission Accreditation.

AccessSuperiorKare
The act of caring for someone means going above and beyond to ensure their happiness and wellbeing. Our AccessSuperiorKare program (ASK) is designed to provide the ultimate home health care service.

Access Match Caregiver Program
Our caregiver matching program analyzes not only which of our caregivers are best suited to match your family's home care needs, but which ones are the most likely to bond with your loved one on a personal level.
If your loved one is in need of long term in-home care for any ailment or chronic condition, please contact us today.
Contact Us