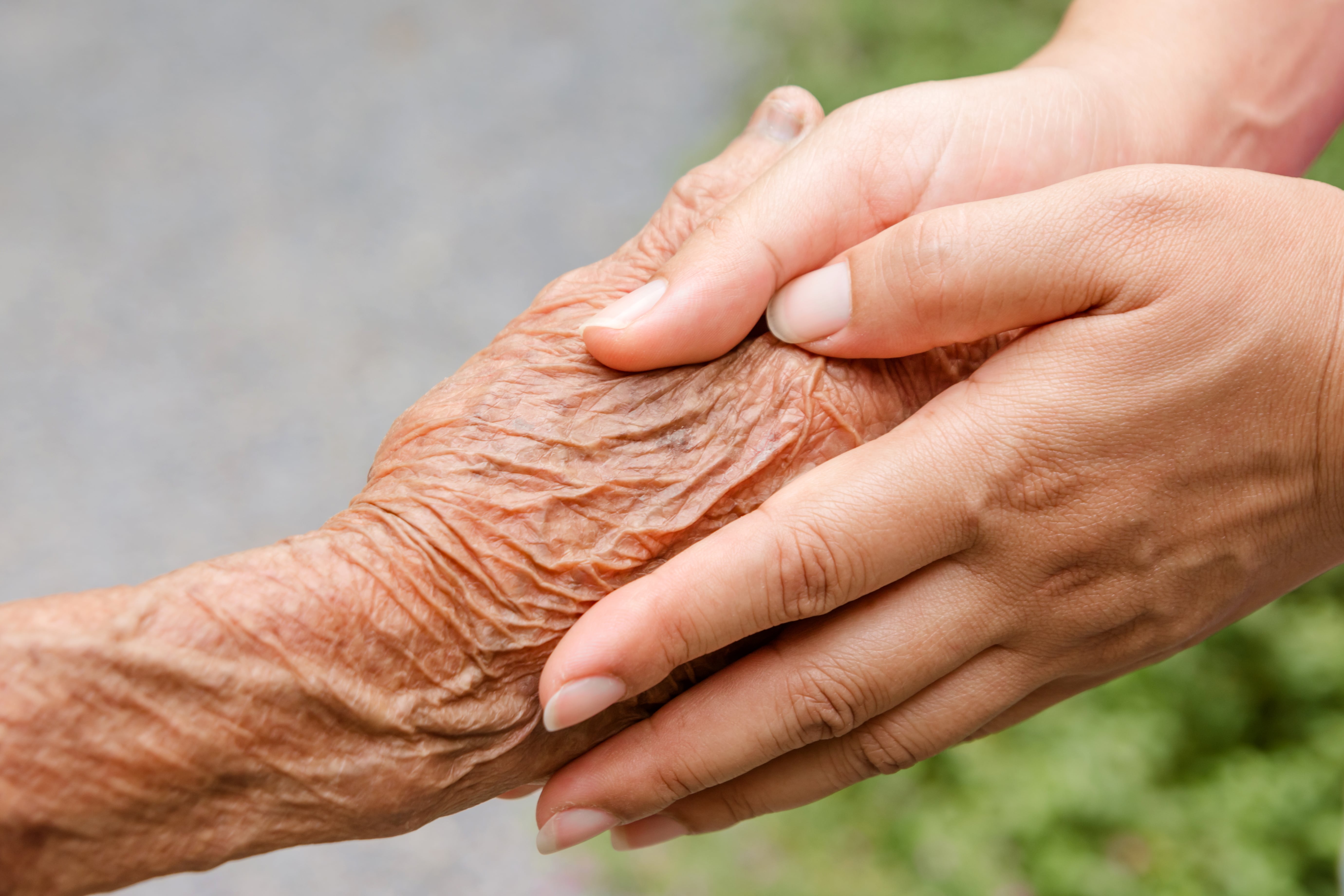 November 22, 2017
Every caregiver has a unique story, and every story has the power to touch the lives of family members, loved ones, friends, coworkers, and the greater community. During National Caregivers Month, it's time to not only celebrate caregivers for the work they do, but listen to their stories, struggles, and triumphs.
Below, we've highlighted a selection of inspirational stories from caregivers of all walks of life as they recount personal experiences about caring for loved ones with dementia, Alzheimer's, and Parkinson's.
Personal Stories About Family Caregiving
Carolyn Peters Story: Sculpting an Expression of My Experience With Alzheimer's
Art has always been important for Carolyn, but it was only later in life that it became important as a form of personal expression. Carolyn discovered she could sculpt around the same time her husband Don was diagnosed with Alzheimer's Disease. Don was a natural artist, and had received an enviable education in a studio in Kansas City Art Institute, Paris, and Florence, Italy, while Carolyn had also most no training.
Sculpting is a powerfully expressive art form, and it began to take on additional meaning for Carolyn and Don. Even with his memory loss, Don remembered enough of his education to guide Carolyn and help her develop her artistic eye. Sculpting became both an escape from the reality of Alzheimer's for Carolyn and a connection to the man she loved…Keep reading.
Mary Ann's Story: Caring for Family Members with Parkinson's
For Mary Ann, Parkinson's disease is a part of her life story. Her father was diagnosed with Parkinson's and her mother with Alzheimer's disease. She moved back home to Detroit, giving up on her dream of being a singer in Nashville, to help care for her parents. Now, Mary Ann is helping to support her sister, who was diagnosed with Parkinson's disease in 2014.
A common, non-motor aspect of Parkinson's disease are hallucinations. More than half of people with Parkinson's experience them. Feeling hopeless and uncertain, Mary Ann did what she does best—sing about it. After performing at a non-profit for Parkinson's disease, Mary Ann found something interesting, that she wasn't alone…Keep reading.
Remember, Caregivers Are not Alone
It's easy to feel isolated or stressed as a family caregiver at times. Many caregivers say they have difficulty balancing providing care for a loved one on top of meeting the demands of work and family. That's why it's important to share your story and understand that you are not alone. While each situation is unique, providing care should be viewed as a team activity, not a responsibility one person is supposed to shoulder.
Need compassionate in home care? We can help.
Contact Us