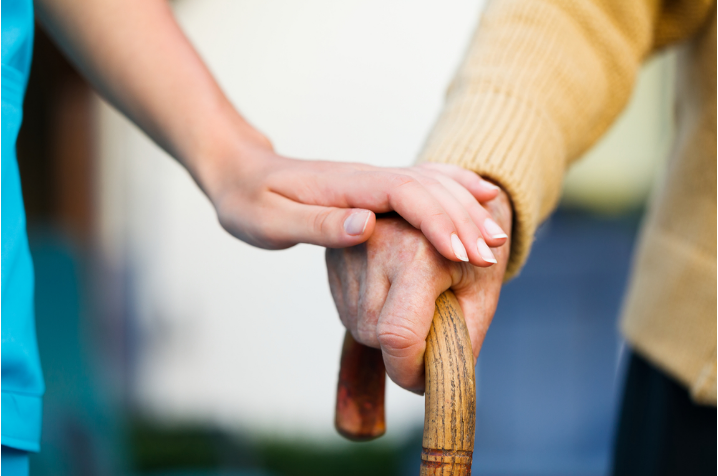 March 8, 2017
We all want the best care for our loved ones, and choosing a compassionate in home caregiver is a great way to ensure they are getting the care they need. Caregivers, like the seniors they assist, are special people. For a compassionate caregiver, providing care to others isn't a job but a calling they feel passionately about.

Seniors who are matched with truly compassionate caregivers not only have their needs met, but feel secure and comfortable. When seniors choose to stay at home, they should be able to enjoy their time aging in place and deserve a caregiver who is a companion as well as a caretaker. So, how do you find a compassionate in home caregiver?

How to Find a Compassionate In Home Caregiver for Your Loved One
Caregivers care about their patients, but some are more prepared than others to go above and beyond to provide compassionate care. Here are three traits you should look for when trying to identify a compassionate in home caregiver for your loved one:
Patience

A good caregiver is a patient one. For example, when helping those with cognitive decline, a compassionate caregiver knows how to facilitate conversations. Socialization is necessary for everyone, and a patient caregiver will work with their patient to communicate with them. This means waiting for answers and not interrupting if they need time to think of an answer.

Patience is also shown by the caregiver mirroring daily tasks so their patient can perform them. To help with daily grooming, the caregiver might mime how to brush their teeth to help jog their patient's memory so they can do it on their own. By being patient, caregivers give seniors the ability to maintain independence by performing daily tasks.

Having patience also means that the caregiver will not take negativity from the patient personally. Sometimes, when a person who is receiving care doesn't have the ability to be wholly self-sufficient, it can lead to frustration. A good caregiver can separate themselves from their patient's feelings and continue to provide high-quality in home care.

Empathy

An empathetic caregiver recognizes when the senior in their care might be feeling confused, vulnerable, scared, or overwhelmed. Not only are they able to pinpoint these emotional stressors, but they also know how to help alleviate the situation.

An empathetic caregiver often demonstrates to their patients that they have time to listen to them. By being in the moment and paying attention to the patient's concerns, the caregiver can create a sense of calm and build a trusting relationship.

Say for instance that the patient tends to wander and look for their pet who recently passed away. To help alleviate the situation, an empathic caregiver will sympathize with the patient and start a conversation to help calm them. They may say something like, "I understand you miss your pet, they were a great friend. I think I see their picture on the mantle. Why don't you tell me about them?" By starting and directing a conversation, a compassionate caregiver can help relieve the stress and anxiety of those in their care.

Reliability

Showing up on schedule and ready to work is another sign of a compassionate caregiver. Arriving in a clean, neat uniform also demonstrates that they care about being consistent and professional. Often, seniors with cognitive impairments like dementia or Alzheimer's are more comfortable when their daily routine follows a similar pattern of events, so consistent arrival not only builds trust but can help them feel more relaxed. Being on time is also necessary if the caregiver's duties include providing daily meals or administering medication.

A reliable in home caregiver should also provide you with regular updates about your loved one's well-being and alert you if there are any changes in their plan of care. Frequent updates show that the caregiver understands the importance of delivering care as expected and wants to ensure your loved one's needs are being met.
By looking for the signs above, you can help identify if your loved one is being assisted by a compassionate caregiver. If you are not satisfied with your current service or are interested in starting care, we can help match you with a compassionate caregiver today! Using our AccessMatch program, we will match your loved one's needs and personality with a compatible in home caregiver. Contact us to find a compassionate caregiver to help your loved one remain independent and safe in their home.
Need compassionate in home care? We can help.
Contact Us