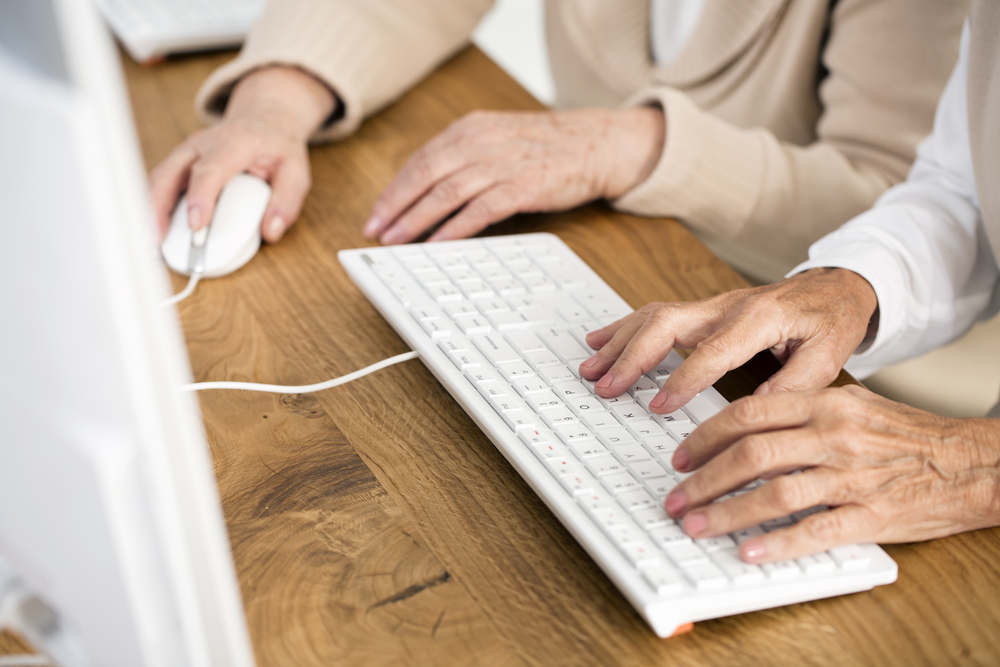 April 5, 2017
Paying for medical services can be difficult, especially as we age. To afford the cost of care, some seniors turn to Medicare to help provide the health care coverage they need. While Medicare can cover the cost of some home health care services, there are exceptions because not all Medicare coverages plans are the same.
When starting your home health care journey, it's important to understand what services Medicare covers and how the plans are structured to ensure your loved one gets the most out of the program. Below, we will quickly touch on who is eligible to receive Medicare, what services Medicare covers, and answer if Medicare will cover the in home care services your loved one needs to improve their quality of life.
How to Find Out If You Are Eligible for Medicare
Medicare is available for seniors 65 and older, though younger people with disabilities who receive Social Security Disability Insurance (SSDI) are eligible as well. In most cases, your loved one under 65 can qualify for Medicare if they have been receiving SSDI checks for more than two years. Those with End-Stage Renal Disease (permanent kidney failure that requires dialysis or transplant) are also eligible to receive Medicare.
To find out your Medicare Eligibility, visit the Eligibility & Premium Calculator.
Understanding the Parts of Medicare Plans
At a distance, Medicare coverage can look a little like alphabet soup. It can be difficult to understand what services are covered under each part of Medicare. We will briefly cover the different parts involved in a Medicare plan and what benefits are provided.
Medicare Part A
The first part of Medicare covers hospital insurance including inpatient hospital stays, skilled nursing care, and medical services that are considered medically necessary to treat the patient's disease or condition. Some services may only be covered in certain settings depending on the plan your loved one has selected.
Generally, Part A covers:
Hospital care
Skilled nursing facility care
Nursing home care
Hospice
Home health care
Medicare Part B
The second part of Medicare covers medical insurance including some doctor's services, outpatient care, and preventative services that are considered medically necessary to treat the patient.
Generally, Part B covers:
Clinical research
Ambulance services
Durable medical equipment
Mental health including inpatient, outpatient, and partial hospitalization
Receiving a second opinion before surgery
Limited outpatient prescription drugs
Medicare Part C
Medicare Part C, often referred to as the Medicare Advantage plan, offers approved private health insurance plans for individuals that are enrolled in Original Medicare Part A and Part B. A Medicare Advantage plan covers all the benefits Medicare Part A and Part B offer, and it generally has additional benefits like vision, dental, hearing, and prescription drug coverage.
Medicare Advantage plans can potentially save seniors on out-of-pocket costs, as these plans may be lower than Original Medicare. Prices vary depending on the plan provider, so it's a good idea to compare all plans in your loved one's area. While Medicare Advantage plans can save money, these plans often have networks, meaning your loved one may have to travel to certain hospitals and doctors to receive care.
Insurance Plan Options:
Health Maintenance Organization (HMO)
Preferred Provider Organization (PPO)
Private Fee-for-Service (PFFS)
Special Needs Plans (SNPs)
HMO Point-of-Service (HMOPOS)
Medical Savings Account (MSA)
Medicare Part D
Medicare Part D offers prescription drug coverage, and beneficiaries are not automatically enrolled. While Medicare Part D is optional, it is valuable for those who take medications. If your loved one does not sign up for Part D coverage when they are first eligible, they will likely have to pay a late-enrollment penalty if they enroll later on.
Part D Coverage is available through:
A stand-alone Medicare Part D Prescription Drug Plan that can be added to your loved one's Original Medicare coverage. It is also possible to enroll in any Part D Plan that serves your loved one's local area.
A Medicare Advantage Prescription Drug Plan (Plan C) that includes medication coverage, so your loved one can get all their Medicare benefits under one plan.
We provided a quick glimpse at the benefits Medicare can provide to seniors and those with disabilities, but the subject is complex. To learn more about Medicare plans and any important policy updates for 2017, visit Medicare.gov and download the guide, Medicare & You. You can also help your loved one enroll for Medicare benefits online or by calling Social Security at 1-800-772-1213.
Will Medicare Cover In Home Health Care Services?
Yes, but to an extent. First, your loved one must be receiving care from a Medicare-certified home health care provider to receive benefits. If they are, then parts of Medicare Plan A and Plan B can cover home health services that are considered necessary to help improve the patient's condition. This means Medicare home health care coverage extends to services such as:
Intermittent skilled nursing care
Physical therapy
Speech-language services and therapy
Occupational services and therapy
On the other hand, Medicare home health care benefits will not cover the following services:
24/7 care at home
Meal delivery
Companion or homemaker services
Personal care
Getting the care your loved one needs to remain happy and healthy in their home can be expensive. It's important that you help your loved one look into all of their options and understand what benefits they are eligible to receive.
If you think your loved one would benefit from in home care services from a Medicare-certified provider, we can help. Our professional caregivers can provide skilled medical care and therapy services right to the comfort of your loved one's home. Contact us today to help your loved one get the quality of care they deserve to remain independent.
Looking for Medicare certified home care?
Contact Us