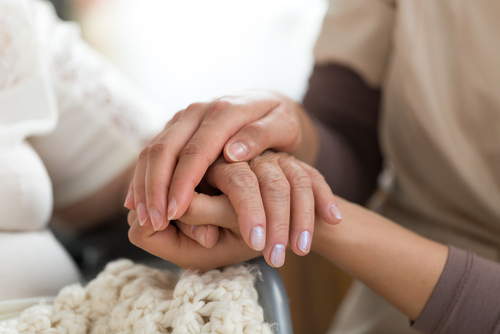 April 20, 2017
If you have an aging family member, a living will can offer your loved one peace of mind. A living will is a document that explains the kind of care your loved one would like to receive when they can no longer make decisions. Almost anyone can make a living will, and families usually grant power of attorney to a family member who can make decisions on their loved one's behalf.
Having a living will is an important part of estate planning, and it is something you should discuss with your loved ones before the need for care arises. As usual, it's better to plan in advance rather than wait until your loved one needs care and is unable to tell you how they wish to receive medical assistance. Below, we'll cover some of the common questions families have about how to start a living will so you can help your loved one plan for care in the future.
How Do You Start a Living Will?
To start a living will, you need to pick up a form by contacting an estate attorney or at a hospital near you. It is also possible to download a living will form online, but you will have to get it notarized. State laws change, and online forms may be outdated, so it's a good idea to have the living will reviewed by an attorney to ensure it is both current and filled out correctly.
While it is technically possible to write out or film your loved one's wishes about receiving medical care, it isn't advised as those types of documentation might not be admissible in court. Hospitals and care agencies provide care to many different patients and are used to following procedures. If care directions are not clear, creating an unorthodox living will could prevent your loved one from getting the care they want.To make sure your loved one's living will is valid and clear, it is always best to seek the professional help of a local attorney.
What Should You Include in a Living Will?
Your loved one can put their wishes for receiving medical care in their living will to instruct providers on what types of care they can and cannot receive. For example, your loved one can instruct not to be put on a ventilator under any circumstance, or they can instruct to be placed on one if needed.
Your loved ones can make requests about different types of medical care, including but not limited to:
Life-prolonging medical care including CPR, blood transfusions, diagnostic tests, surgery, administration of drugs, and use of a respirator.
The providing of life-giving food and water. It is possible for some permanently unconscious patients to live for a while if food and water are provided intravenously.
Palliative care, which is care that is provided to reduce pain when the patient chooses to forego life-prolonging treatment.
How Much Does it Cost to Put Together a Living Will?
For those with only a few beneficiaries and modest assets, it's possible to create a living will without an attorney, though it is not advised. There are websites online like Nolo.com that provide free advice for creating living wills and offer software like Quicken WillMaker Plus 2017 to create financial documents for around $50. Services like LegalDocs.com also provide forms for a small fee and offer some assistance with reviewing documents.
Sometimes, creating a living will is included in a prepaid legal plan that is made available from your loved one's employer, union, credit union, or another organization. Payments are usually made in monthly installment for continuous legal support for around $70 to $400 a year.
To make sure your loved one's living will is filled out correctly, it is advised that you consult with an attorney. The cost of an attorney to look over your loved one's documents or create a living will for them varies from state to state. It's a good idea to check out all your loved one's options when selecting an attorney to help with estate planning and creating a living will.
What If My Loved One Wants to Add Additional Medical Care Institutions to Their Living Will?
Depending on healthcare regulations in your loved one's state, there might be room on their living will form to add additional instructions. For example, if your loved one has religious concerns about any life-sustaining treatment, that should also be included in their living will. If there isn't space to add detailed directions or if your loved one would like their living will modified, this is another area where hiring an attorney can be useful.
Where Should a Living Will Be Stored?
Once the living will has been signed and notarized, copies of it should be distributed to those who will oversee your loved one's care including:
Family members
Health care agents
Primary doctors
Primary hospital or care facility
To have your loved one's wishes for medical care known in advance, copies of their living will should be handed out to become part of their medical records. While estate planning can be a difficult topic to discuss with your loved ones, it is necessary to help them get the care they want. If you have additional questions about creating a living will, please seek the advice of a licensed attorney near you.
In short, planning for the future and creating a living will is the best way to help your loved one continue living how they want. If you and your loved one are starting to plan ahead and are considering care options, we can help. To make sure your loved one receives compassionate care, we can develop a plan that allows them to remain in the home they love for as long as possible. Contact us today to start your care journey with us.
Need compassionate in home care? We can help.
Contact Us