Caring for Philadelphia's Main Line Community
The Philadelphia Main Line is a special place. Each community holds its own bit of magic. Neighborhoods are rich in culture and history, and boast amazing schools, institutions, restaurants, and entertainment. Nothing is more special, though, than the people who live there. We care deeply about the communities we serve. We're proud to call The City of Brotherly Love our home too, and we are dedicated to caring for our community. After all, showing compassion and loving care to those who need it is the foundation of our beliefs — and that extends to those who aren't recipients of our in-home health care services.
Talk To Us
Our team will listen to your concerns and help you create a plan that fits your family's needs and budget.
Find the Perfect Caregiver
We'll arrange meet & greets with experienced caregivers and match you with someone who truly bonds with your loved one.
Enjoy Your Peace of Mind
Our caregivers are available 24/7 to do more than maintain your loved one's quality of life. They improve it.
Supporting Seniors of the Philadelphia Main Line
To make a difference in the lives of seniors and those in need of in-home care services, we support and are affiliated with:
The Aging Life Care Association (ALCA) believes we can all exist in a world where adults and their families live well as they face the challenges of aging. We believe in that vision, too, and support the ALCA.
We support the Alzheimer's Association of the Delaware Valley. The Delaware Valley Chapter of the National Alzheimer's Disease and Related Disorders Association helps educate those living in the Greater Philadelphia area about the importance of quality Alzheimer's, dementia, and memory loss care.
Accessible Home Health Care has many proprietary training programs for our caregivers, but we also believe active participation with The Greater Philadelphia Healthcare Partnership (GPHP) is key to delivering the most highly-skilled home care to our Philadelphia neighbors.
We frequently connect with other healthcare professionals in Southeastern Pennsylvania through Montgomery County Network Connections. Together, we discuss healthcare, housing, and other services for senior citizens.
We're a member of the Neighborhood Club of Bala Cynwyd, a civic organization that shares our belief in the importance of strengthening the fabric of our local Main Line community.
The Professional Care Alliance of Delaware Valley (PCADV) is an association of professionals in the senior care industry that offers resources and education to enhance the quality of health care services provided to our senior population.
The Main Line Newcomers Club (MLNC) is a social club "where neighbors become friends and community becomes home." We stay active with the MLNC to help unify our wonderful Main Line communities and welcome new residents to Philadelphia and the surrounding areas.
We're a part of the Narberth Business Association (NBA), which provides information on local events, activities, and businesses in the community. By supporting the Narberth association, we are better able to ensure Narberth is a great place for senior citizens to live, eat, and play!
The Main Line Chamber of Commerce consists of local businesses like ours that desire an active business community, and therefore a strong economy and enhanced quality of life for those who call the Philadelphia Main Line home.
In-Home Care Resources for Philadelphia's Main Line Residents
When you first set out to learn about caring for an aging loved one, it's likely you had to wade through tons of information to find your answers. With all the resources and information available today, it can be overwhelming! For families assisting older loved ones who wish to age in place and maintain their independence at home, we've put together our most favored and trusted resources. Bookmark this page and visit often for updates!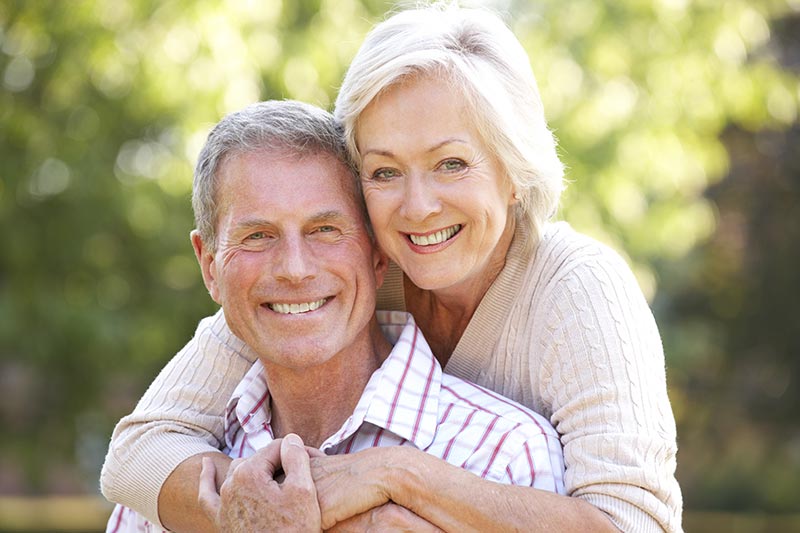 The AARP Philadelphia, formerly the American Association of Retired Persons, has helpful information for seniors, families, and caregivers. If you are seeking information related to health care, financial planning, or even travel, AARP is a great place to begin your search.
Find health and housing services for seniors living in the Greater Delaware Valley using the Senior Citizen's Guide to Philadelphia. Whether you need information on Medigap policies, rehabilitation services near you, or older adult housing, the Senior Citizen's Guide is a convenient regional resource.
Specifically for seniors living in Delaware County, the Delaware County Office of Services for the Aging (COSA) can help older residents find information about home care services, long-term care, and community and volunteering opportunities. If you believe your loved one would benefit from services that enrich their social, emotional, recreational, and educational needs, COSA can help you find elder care services and programs to match your loved one's interests.
For over 40 years, the Montgomery County Aging & Adult Services (MCAAS) has played a vital role in Montgomery County by assisting low-income adults, families, and the disabled achieve self-sufficiency and independence. If you are interested in learning more about community-based senior services, the MCAAS is a great place to start.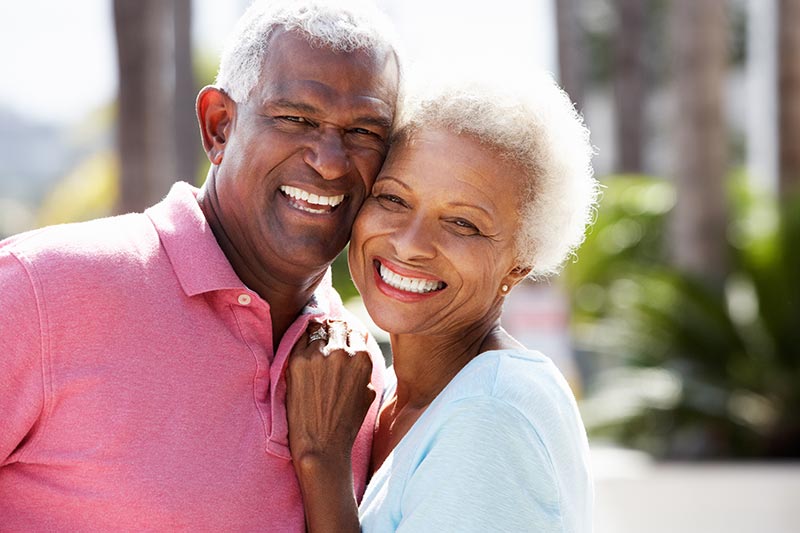 From protective services and emergency resources to caregiver support and nutrition programs, the Philadelphia Corporation for Aging (PCA) helps older Philadelphians maintain their health and independence. Whether you are a caregiver or a senior, the PCA can provide helpful information to help improve the quality of your life.
If you are a low-income customer of PECO Energy Company, you might be eligible for their PECO Customer Assistance Program (CAP). Based on your household's gross income and energy usage, it can be very beneficial when managing care costs for seniors.
Since 1977, the Senior Community Services (SCS) has provided elder care services to Delaware County's older residents and operates four senior centers. If you believe your loved one would benefit from programs that promote health, wellness, and socialization, check out the senior care services SCS offers.
Health Care Services for Philadelphia Seniors
For low-income persons and those without insurance, there are a variety of free, income based health clinics, public health department clinics, and community health centers in Philadelphia. To find a clinic near you, visit www.freeclinics.com.
City of Philadelphia Public Health
Being able to access health care services greatly improves the health of you and your loved ones. To learn about health insurance like the Affordable Care Act, The Children's Health Insurance Program (CHIP), Medicare, Social Security, and services for people with disabilities, visit the City of Philadelphia's website.
Philadelphia Main Line Senior Centers and Activities
There are a variety of programs and services around Philadelphia to help seniors 50 and older remain independent and engaged. Many Senior Centers offer meals, assistance with financial and medical paperwork, transportation, social outings, shopping trips, and more. Find a senior center near you!
With a comprehensive seniors guide, information about upcoming events, and community news, along with other helpful information, Montgomery County Alive has something for everyone. They even have an excellent section of their website dedicated to senior resources.
To help baby boomers and seniors thrive in Montgomery County, the Senior Adult Activities Center of Montgomery (Montco SAAC) provides recreational, educational, and social opportunities. Montco SAAC also offers additional senior services such as Meals on Wheels and resources for caregivers.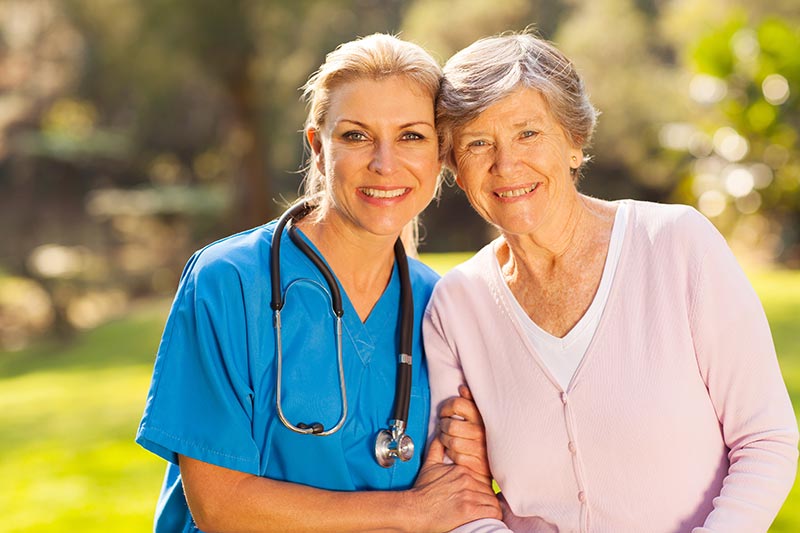 Unique Nutrition Services for Main Line Seniors
If you are an eligible senior living in Montgomery County, you may receive Farmer's Market Vouchers from the Community Action Development Commission! Vouchers can be used at participating Farmers' Markets, including the Norristown Farmers Market.
Transportation Service Deals for Philadelphia Area Seniors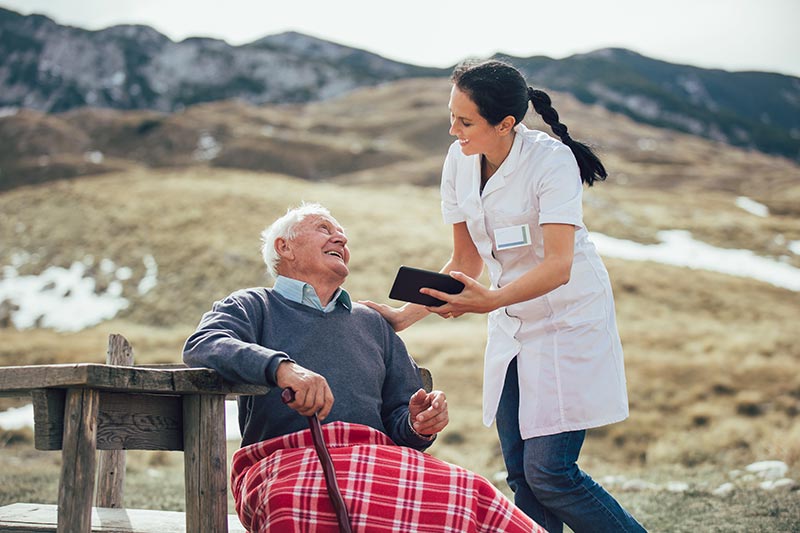 SEPTA
Citizens 65 and older with a valid ID can ride free with SEPTA at all times on all Transit Routes, including bus, trolley, trackless trolley, Broad Street/Broad Ridge Spur Line, and the Market Frankford Line/Norristown High Speed Line. Regional Rail is $1.00 for travel within Pennsylvania and 50% of the cost of the weekday fare for travel to and from New Jersey and Delaware. Explore SEPTA and explore your world.
In-Home Caregivers in Philadelphia
Often for family caregivers, providing care for a loved one is both a joy and a challenge. By creating this list, we hope you and your loved one are more aware of the wealth of resources in the Philadelphia Main Line area. Do you feel that your loved one would benefit from extra assistance around their home? If so, we're here to help.