Caring for Northern New Jersey's Community
We cherish our home here in the Garden State and strive to spread a sense of compassion to seniors living in Northern New Jersey. Our goal to help seniors and their families get the care they deserve doesn't stop at providing compassionate in-home health care. We also give back to our community in the Essex, Morris, Bergen, and Passaic counties by participating in local organizations and events that align with our values and mission.
Talk To Us
Our team will listen to your concerns and help you create a plan that fits your family's needs and budget.
Find the Perfect Caregiver
We'll arrange meet & greets with experienced caregivers and match you with someone who truly bonds with your loved one.
Enjoy Your Peace of Mind
Our caregivers are available 24/7 to do more than maintain your loved one's quality of life. They improve it.
Supporting Seniors of Northern New Jersey
In an effort to support families and seniors living in Morris County, NJ, we are an active participant in activities for the Caregiver Coalition of Morris County, a group that provides assistance to family caregivers in the area.

We are involved in the Caregiver Coalition of Essex County to support the efforts of local caregivers providing for their families.

We have participated in and sponsored events at several Jewish Community Center (JCC) locations to promote a sense of fellowship and togetherness in Northern New Jersey.

To help support families who have children with life-threatening medical conditions, we donate to the Make-A-Wish® Foundation.

To help find a cure and support those diagnosed with breast cancer, we make regular donations to the Breast Cancer Foundation.

We are members of the New Jersey Business and Industry Association (NJBIA), an employer association that aims to increase the prosperity of New Jersey, and we regularly participate in their events and activities.
In-Home Care Resources for Northern New Jersey Residents
Taking care of an older loved one is a rewarding experience, but sometimes we all need a helping hand. New Jersey is filled with senior resources and services to help you or your loved one age with dignity and grace. From nutritional services to transportation assistance, there are many ways the citizens of New Jersey are looking to help older residents remain active and independent. Check out our favorite senior resources below and get better acquainted with the services available in your area of New Jersey.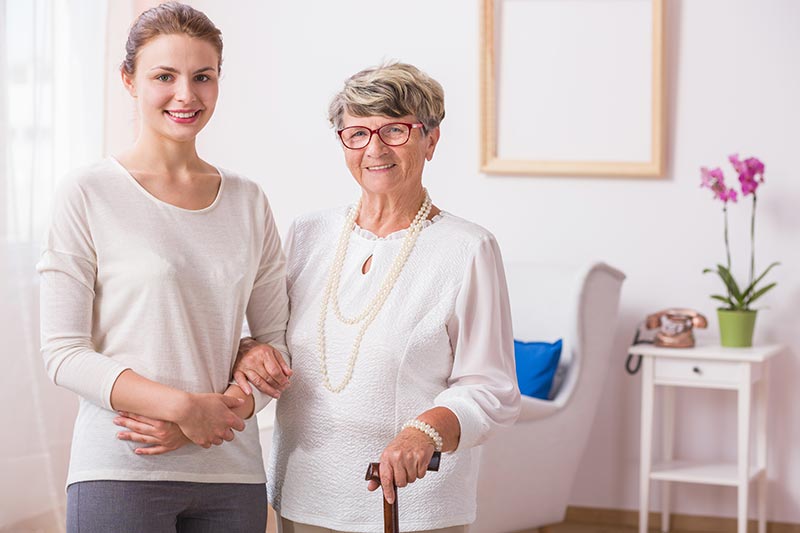 The AARP, formerly the American Association of Retired Persons, has a variety of useful resources for adults, seniors, and caregivers. If you're looking for information on health care, financial planning, travel, or senior care, the AARP website is a good place to begin your search.
The Aging & Disability Resource Connection of New Jersey (ADRC) and their staff help seniors, adults, and caregivers find the benefits and services they need in New Jersey. Whether you require public or privately funded services, screening, or counseling, the ADRC can help you get in contact with the right assistance and services for you and your loved ones.
New Jersey Area Social Services and Organizations
Citizens in Morris County who are 60+, disabled, or veterans of the United States Military might be eligible for assistance such as veteran services, disability, transportation, and caregiver support. To learn more about Aging, Disabilities & Community Programming and their eligibility requirements, visit Human Services via the Morris County website.
Every year, one in ten US seniors are subjected to elder abuse. If you or someone you know is in an abusive or dangerous situation, please reach out to the Department of Human Services Adult Protective Services (APS) by visiting their website and contacting your nearest APS service provider through the State of New Jersey website.
For local seniors and caregivers, the Essex County Division of Senior Services provides a list of all the programs the organization offers to the community. In general, the services are targeted at those with the greatest social and economic needs, and they include adult protective services, transportation assistance, legal services, nutrition services, and more. To find out more about the programs available, visit the Division of Senior Services through the Essex County website.
Having a hard time making ends meet and worried about paying energy bills? Low-income households in New Jersey might be eligible for energy assistance and help with weather-proofing their homes for summer and winter months. To learn more, visit the Energy Assistance Program through the State of New Jersey website.
For seniors and caregivers living in Hanover Township, a variety of programs, events, and services are available. From senior clubs and fitness programs to transportation services, Senior Services of Hanover Township offers a lot of support to help its citizens remain healthy and independent. To see the full list of senior services in Hanover Township, check out their website.
To help senior citizens and caregivers find the health, safety, and housing assistance they need, the state of New Jersey has created a list of senior resources: The State of New Jersey Senior Services. Get the information you need to make informed decisions about Medicare, health insurance, long-term care, taxes, adult protection services, and more by visiting their website today.
Unique Nutrition Services for Bergen County Seniors
Everyone deserves to sit down for a warm, delicious meal. For residents in Bergen County, there are a number of home delivery meal programs available through government and nonprofit agencies. If you are worried about the quality of your loved one's nutrition or their ability to prepare meals and shop for groceries, visit the Bergen County Meals on Wheels program through the Bergen County website.
Transportation Service Deals for Essex County Area Seniors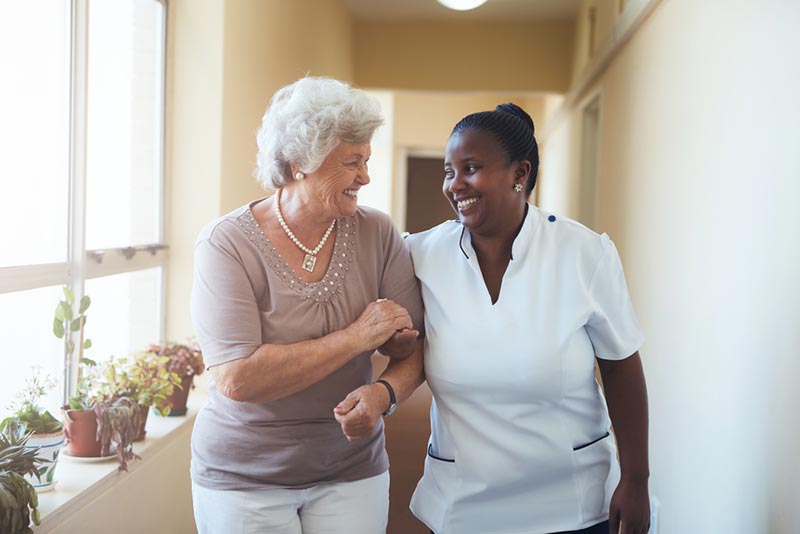 Access Link – APA Paratransit provides public transportation to people with disabilities who are unable to use other forms of public transportation. Access Link can be used for some or all transportation for those who meet their Customer Guidelines. To learn more about Access Link, visit their website.
Is driving becoming more challenging for your older loved one? For seniors and disabled residents in North Jersey, the Essex County Special Transportation System can help citizens stay independent and get where they need to go. To learn more or schedule an appointment, check out the Special Transportation brochure through the Essex Fells Borough website.
Getting where you need to go shouldn't be a hassle. If transportation is becoming a challenge for your loved one, there are senior transport services that can help them get around. Through Dial-a-Ride, you can find senior transportation services in Boonton, Chatham, Chester, Denville, Madison, Mendham, Montville, Morris Plains, Morristown, Pequannock, and Riverdale today.
In-Home Caregivers in Northern New Jersey
Whether you are providing care for a spouse or a senior relative, it's important to remember that you are not alone. Caring for someone as a team is the best way to ensure everyone's health and happiness. If you feel that your loved one would benefit from some help around the house, companionship, or personal care, let us help. To start your care journey, contact us today.