Caring for Texas' Houston Community
From cowboys on horseback to sprawling metropolises, Texas is so big and diverse there's a lot to love about the Lone Star State. We can't get enough of the "salt of the earth" locals who make Houston and Harris County feel like home. To spread our message of compassionate care to seniors in our area, we go beyond providing in-home care services and give back to our community by participating in local organizations and events.
Talk To Us
Our team will listen to your concerns and help you create a plan that fits your family's needs and budget.
Find the Perfect Caregiver
We'll arrange meet & greets with experienced caregivers and match you with someone who truly bonds with your loved one.
Enjoy Your Peace of Mind
Our caregivers are available 24/7 to do more than maintain your loved one's quality of life. They improve it.
Supporting Seniors of Houston, Texas
To support our communities and make a difference in the lives of seniors and those in need of in-home care services, we are affiliated with the following organizations.
Randy Paramore, the owner of Accessible Home Health Care of Houston, is a member of Veterans Owned Businesses (VOB), an organization that helps connect patients and families with veteran operated in-home health care services in their area.

We are a proud member of AARP, the nation's largest nonprofit organization dedicated to empowering senior Americans to choose how they want to live as they age.

We are members of the Texas Association Of Homecare and Hospice (TAHC&H), an association that joins organizations and individuals to help advocate for ethical practice and quality care of licensed home health providers in Texas.

To help disabled and homebound adults over 60 in Houston, Texas, we volunteer staff on a quarterly basis to help prepare food for Interfaith Ministries' Meals on Wheels deliveries to the homes of seniors.

To enable paralyzed veterans to retain their freedom and independence, we make regular donations to Paralyzed Veterans of America (PVA).

Randy Paramore held a presentation about the new Accessible Care Caller Program with the West Houston Stroke Warriors, a support group for stroke patients.
In-Home Care Resources for Texas' Houston Residents
Caring for a spouse or senior relative is a joyful experience, but the responsibility can feel tough sometimes. Despite the challenges that come with caregiving, there are a lot of senior services available for Houstonians that you can use to help your loved one remain healthy, happy, and at home. Below we've listed the top resources for seniors and caregivers in Houston.
Harris County Area Social Services and Organizations
Those who were affected by Hurricane Harvey are urged to visit the Texas Hurricane Center at the  Office of the Texas Governor website and see what services are available to assist. You can also find the latest recovery news at Houston Recovers and Harris County Recovers.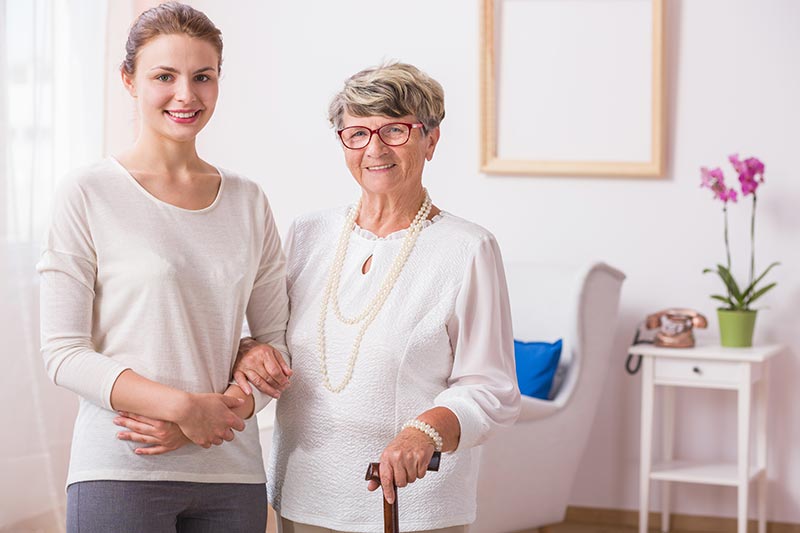 To help support older citizens living near Houston, the Harris County Area Agency on Aging (HCAAA) provides programs and advocates for the independence, well-being, and dignity of local seniors. If you are new to Harris County or want to get more acquainted to services in your area, the HCAAA is a valuable resource. It is easily accessible through the City of Houston site. We especially recommend checking out the following programs the HCAAA offers:
Nutrition Services

Caregiver Network

Care Coordination

Special Services
Founded in 1985, the Indian Senior Citizens Association (ISCA) welcomes all seniors that have cultural heritage from the Indian subcontinent. Twice a month, members attend meetings and hold events like picnics and social gatherings. With over 150 members, the meetings are well attended and the ISCA is always excited to welcome new members. To learn more, visit the ISCA website.
Finding assistance for older adults and those with disabilities can be a challenge. Texas Health and Human Services (HHS) helps support individuals with comprehensive programs designed to promote well-being and dignity. To find services in your area, start your journey by selecting whether you are looking for assistance with aging services or disability services.
Batter up! Since 1981, the mission of The Harris County Senior Softball League (HCSSL) has been to promote slowpitch softball for seniors living in the Greater Houston area who are 50 years and older. The HCSSL hosts league games at Bayland Park every Monday through Thursday. To find out how to register or volunteer, visit the HCSSL website.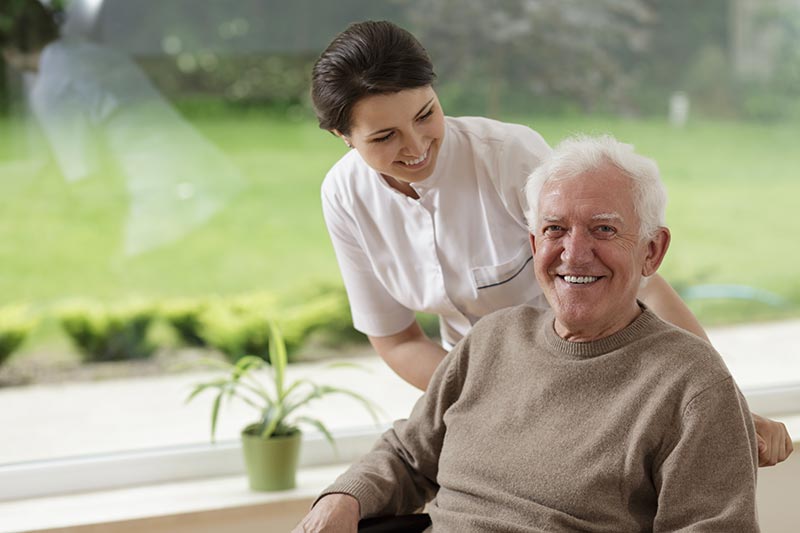 If you need assistance with basic needs like food, utilities, health, rent assistance, or finding shelter, then United Way of Greater Houston can help. From child care to food stamps, the United Way can help point you in the direction of the services you need. For immediate help, call their helpline at 211.
Houston Texas Senior Centers and Activities
For those ages 55 and up, West University Place and the surrounding community can participate in day trips and fun programs. West University Place Senior Services offers a wide selection of programs for seniors including afternoon aerobics, bridge lessons, gentle yoga, line dancing, Tai Chi, and more. Come make some new friends and socialize!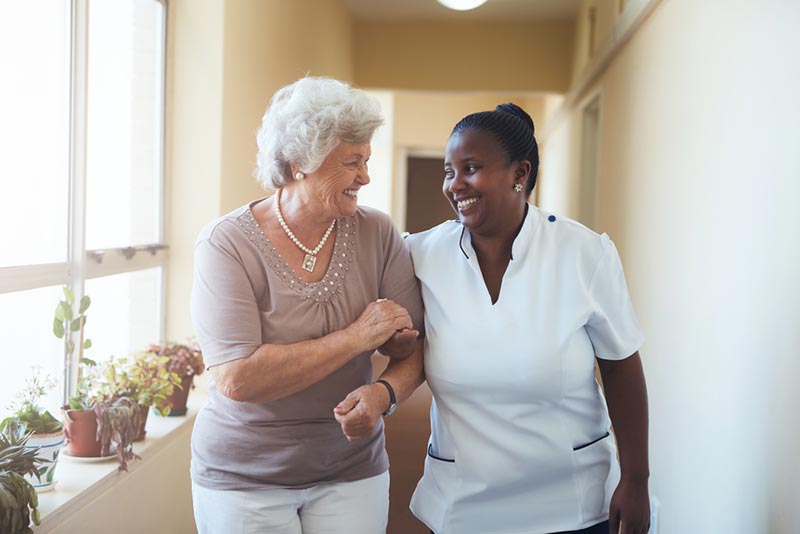 Unique Nutrition Services for Harris County Seniors
Everyone deserves to have a warm, delicious meal. Meals on Wheels for Greater Houston works year round to provide disadvantaged citizens, seniors, and their pets with nutritious food to help them remain healthy and independent.
Transportation Services for Houston Area Seniors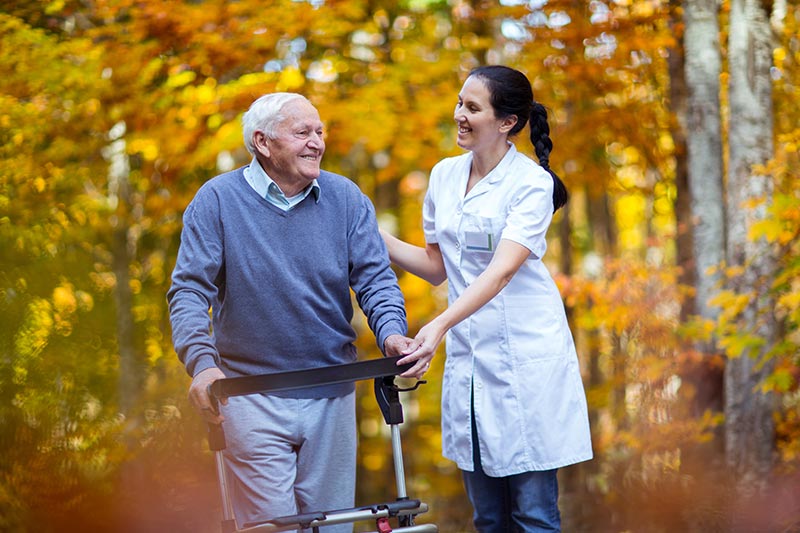 To keep seniors safe on the road, citizens over 79 years of age are required to renew their driver's licenses once they expire. Aside from the regular renewal requirements, older citizens must meet extra requirements including a vision test and medical examination. For more information and assistance regarding the renewal process visit the Texas Department of Motor Vehicles website.
Is driving becoming a challenge for your older loved one? RIDES Specialized Transportation for Harris County is a great option for seniors who need help getting to appointments, grocery shopping, or just getting around. From shared transportation to taxi services, RIDES can make it easier for seniors to remain independent.
In Home Caregivers in Houston, Texas
Caring for a loved one is both a great joy and a great responsibility. By creating this list, we hope we've given you and your family a wide range of senior resources right around Harris County, TX. If you feel that your loved one would benefit from some assistance around the house, personal care, or companionship, let us know! Contact us today to start your care journey with us.