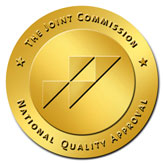 Joint Commission Accredited Agency
Accessible Home Health Care of Houston, Texas is a Joint Commission accredited agency. The Joint Commission's mission is to continuously improve health care for the public by evaluating health care organizations and ensuring they provide safe and effective care of the highest quality and value.
Talk To Us
Our team will listen to your concerns and help you create a plan that fits your family's needs and budget.
Find the Perfect Caregiver
We'll arrange meet & greets with experienced caregivers and match you with someone who truly bonds with your loved one.
Enjoy Your Peace of Mind
Our caregivers are available 24/7 to do more than maintain your loved one's quality of life. They improve it.
Welcome to Accessible Home Health Care of Houston, TX, owned and operated by Sheree and Randy Paramore.
In-Home Senior Caregiver Services for Harris County Seniors
Alzheimer's, Dementia, and Memory Loss Care
Whether it's due to aging, Dementia, or Alzheimer's, when a loved one begins to experience memory lapses, it can be a difficult experience for the whole family. We understand the challenges in caring for a loved one with memory loss, and are here to help you through the process. Our caregivers are here to assist you and your loved one, and provide support and education on the changes you can expect. We'll be there every step of the way, so you never feel like you have to make this journey alone.
In-Home Nursing Care
Our Skilled Nurses and Physical, Occupational, and Speech therapists know that compassion is essential to providing proper medical care. Our caregivers are dedicated to providing your loved one with personal, attentive, one-on-one care in the comfort of their own home. Like many of our patients, you'll discover in-home nursing and therapy provide a higher level of happiness and quicker healing times than at the hospital.
In-Home Post Operative Care
After surgery, returning home and resuming your normal life can seem like a daunting task to handle on your own. We're here to help things go more smoothly. Our trained and certified caregivers can provide Occupational Therapy, wound care, medication management, and more to help you start feeling better faster. Post-operative, or transitional, care helps promote faster healing times and lowers the risk of complications and re-hospitalization.
Additional In-Home Care
We're dedicated to providing families with compassionate, personalized, one-on-one care in the comfort of their own homes. Our trained and certified caregivers, licensed therapists, and skilled nurses are prepared for just about anything. If you or your family are looking for an in-home service you don't see here, just give us a call, and one of our friendly team members can assist you in finding the care you need.
If your loved one requires a service you don't see listed here, give us a call! We'll help you find your family's perfect in-home care plan.
In-Home Caregivers Dedicated to Serving Seniors from Tomball to Sugar Land
We're proud of our caregivers! We think they're the best in the business, and we're not the only ones. See what other families have to say about how our wonderful in-home health care companions helped their loved ones.
Dear Randy and Friends at Accessible, I would be remiss by not writing you this heartfelt thank you letter. Although my sweet dad Gordon went to heaven earlier this month ... I know that trip may have happened years earlier ... if not for the care and assistance your team of professionals gave me, dad and my family over the past few years. Before you all arrived on the scene ... we were in and out of the hospital constantly. Not only did you provide services for most of his medical needs, but also educated me on how to be an effective full-time caregiver. The "Medical Record Organizer" was so helpful. I cannot express enough gratitude for that alone! Over the years we have come to regard you and your amazing staff as part of our family. Should you ever need someone to validate their decision to use your company's services ... please feel free to send them my way. I'll sing your praises all day long! Take care, thank you again and God Bless!

-Cora B.

As an administrator of an ALF, I can attest that Accessible Home Health Care has been an absolute joy to work with as partners and has elevated the level of quality care received by our residents. Their administrators and staff are truly heaven-sent. They exhibit professionalism in every aspect of care and services they provide. Their aids are gentle, kind, compassionate and go above and beyond the call of duty. Their aids treat residents like family. It is an amazing feeling to know that your loved one is in the hands of a company that individualizes care based solely on the needs and wishes of the family. The best thing about Accessible is COMMUNICATION. My God, it is a blessing to be able to call their office, talk directly with the person you need, and get IMMEDIATE feedback. Unlike many HH companies, Accessible HH will go above and beyond to ensure families are happy.

-C.G.

I can't say enough how great my experience has been dealing with Accessible. I highly recommend this team of professional people and I can assure from experience, they will over deliver! You are all great and keep up the good work!

-Baxter T.
Flexible In-Home Health Care Services
Hourly Visits
We offer flexible scheduling for our hourly visits, so you can be sure that your caregiver visits work with your family's schedule. A caregiver can visit with your loved one daily, weekly, or anywhere in between, and can stay for an hour or the entire day. Plus, you can rest easy knowing that we never require commitments or contracts, so you're always able to postpone or cancel services when needed.
Live-in Caregivers
If your loved one needs more constant care, you may want to consider our live-in caregiver option. A live-in companion will provide round-the-clock care, and can assist your loved one as much or as little as they need. Live-in companions are ideal if your loved one has a chronic illness or severe memory loss, but are also excellent for providing your loved one with the assistance they need to remain independent, and providing you peace of mind.
Customized Home Care
Does your loved one need more than one kind of assistance? We're committed to providing you with a stress-free experience, so you never have to worry about finding separate caregivers to provide the care your family needs. Your care plan is fully customizable, so your loved one's needs will always be met.
How We Ensure the Best Care for Seniors in Houston and the Surrounding Western Areas
Accessible Home Health Care was co-founded by Mirella Salem after she struggled to find compassionate, reliable in-home care for her aging mother. She was frustrated with the lack of consistency and accountability when it came to elder care. We began a public awareness campaign, which we now call our "Patient's Bill of Rights," and actively lobbied for stricter laws governing in-home health care. We want to surpass industry standards, not just meet them, which is why we created three unique programs that ensure every caregiver provides your loved ones with the most compassionate, knowledgeable care.

Access Match Program
We strongly believe that the right caregiver can improve your loved one's quality of life! Through our Access Match Program, we use your loved one's health needs, background, and personality to match them with a caregiver they will look forward to seeing.

AccessSuperiorKare Program
Compassionate care begins with compassionate caregivers! We find the best caregivers and provide them with continuous learning through our ASK program. This ensures that all of our caregivers share the same goals and guidelines for providing the best in home care.

Compassionate Alzheimer's & Loss of Memory Support
Medical advancements are constantly being made in regards to Alzheimer's, Dementia, and memory loss. Our CALMS program provides all of our caregivers with continuous learning so they are knowledgeable and up-to-date, enabling them to provide the best care for your loved one.
Houston Area Communities We Serve
Alief

Bear Creek

Bellaire

Champions

Cinco Ranch

Copperfield

Cypress
Houston

Jersey Village

Katy

Mission Bend

Missouri City

Richmond

Rosenburg
Spring

Spring Branch

Sugarland

Tomball
Awards AHHC Houston has Received
Medicare Services Award of Excellence 2018
We received the 2018 Medicare Services Award of Excellence for achieving the highest standard of delivering Medicare services to our patients, with a CMS Home Health Compare Rating Stars of 4.5 to 5  for three consecutive years.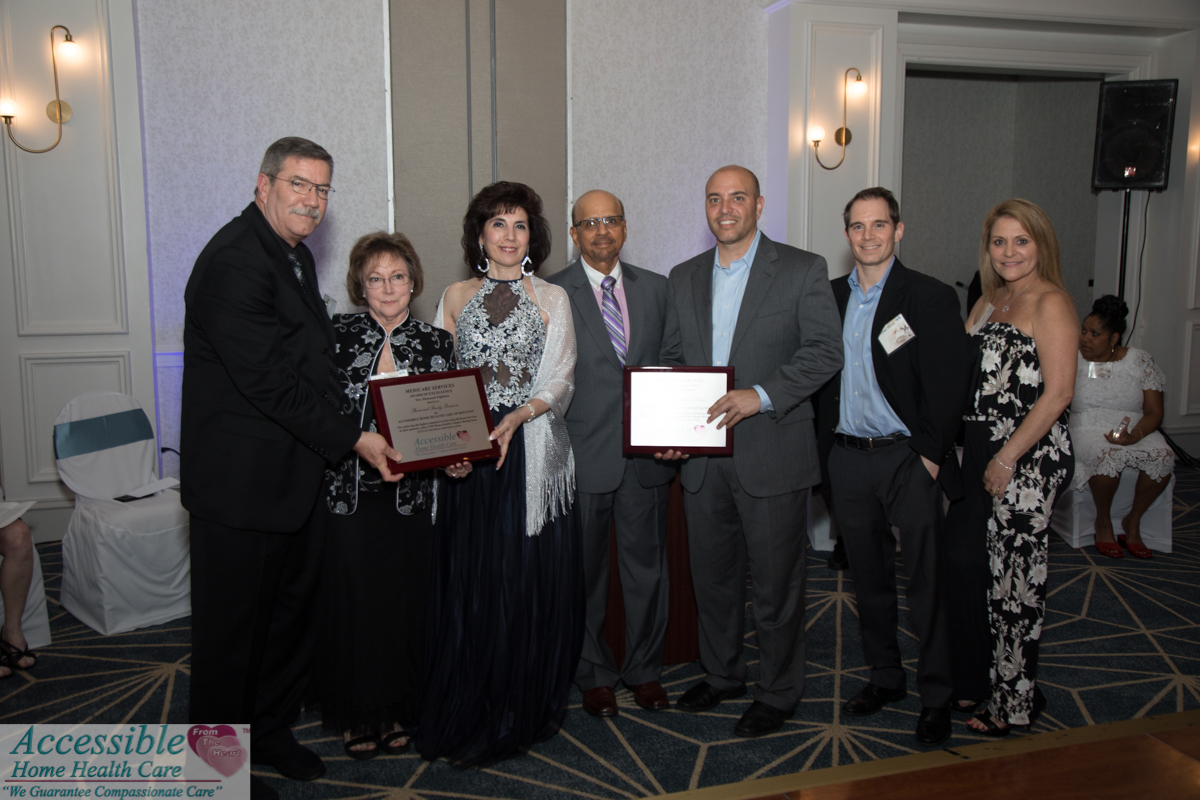 In the photo from left to right: Randy Paramore, Sheree Paramore, Mirella Salem, Aarif Dahod, Adam David, Michael Davret, Tammi LaRocca

Franchise of the First Quarter 2018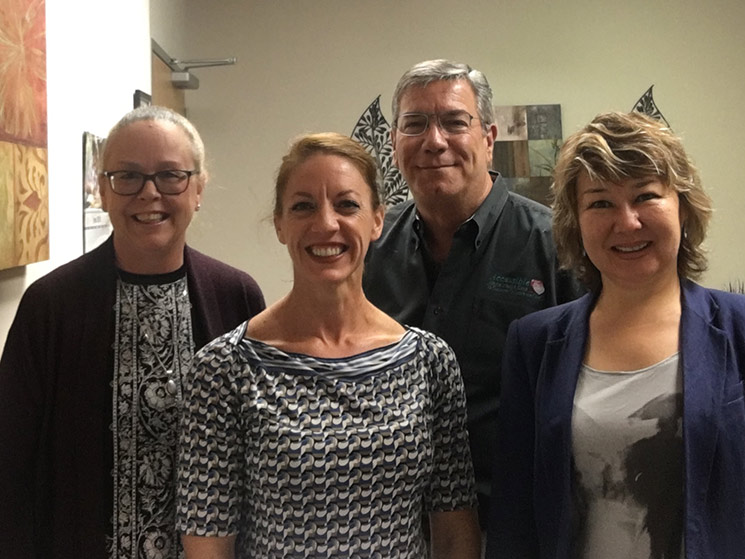 From left to right: Cora Blanchard- QA, Traci Paramore- Alt. Adm., Randy Paramore- Adm., Kuralay Christensen- RN/DON

Milton M. Rager Veterans Care Award 2017
We received the Milton M. Rager Veterans Care Award providing compassionate care from the heart to our veterans and their spouses who selflessly served our country to protect our freedom and democracy.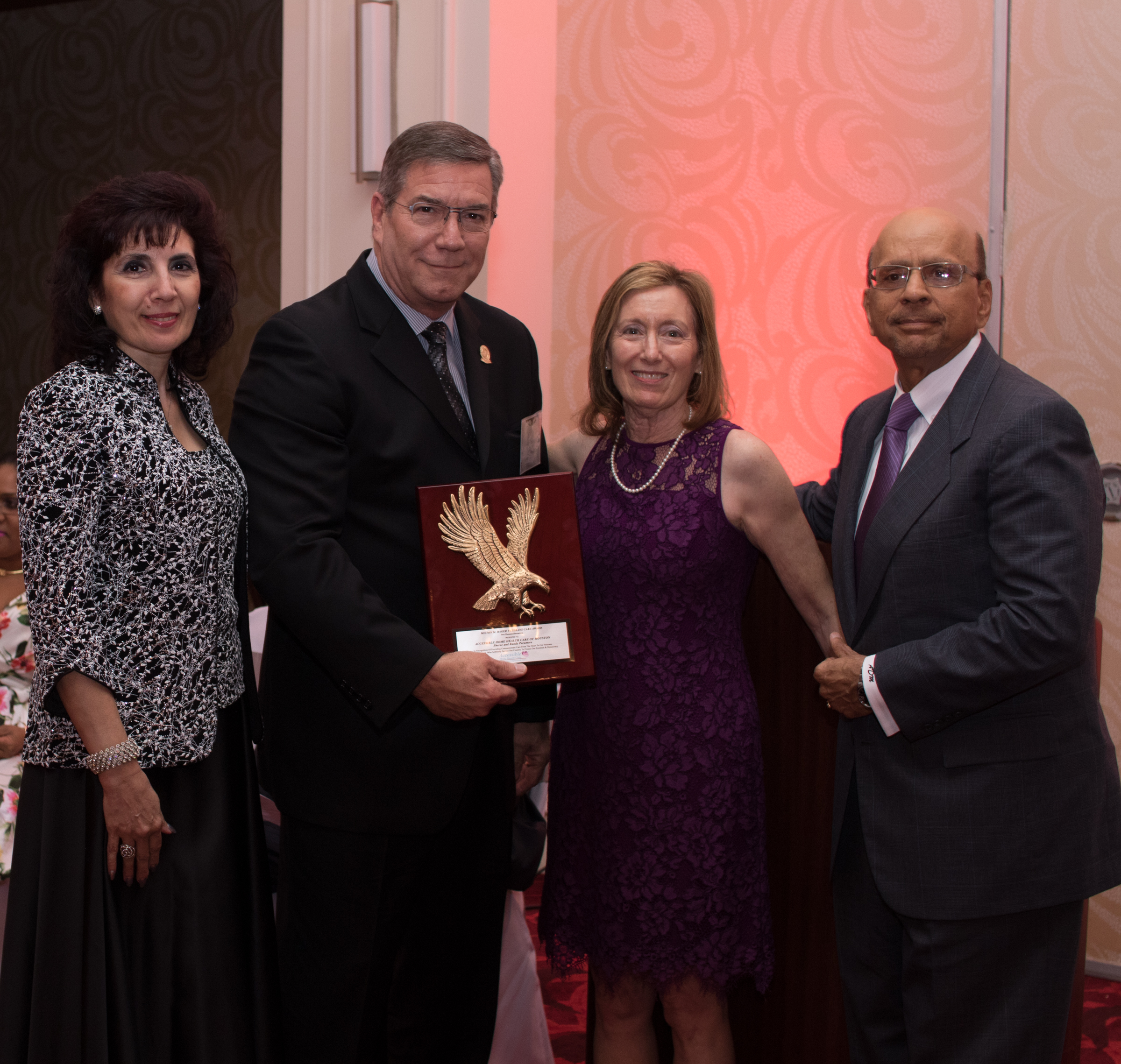 Rany Paramore (middle left) owner of Accessible Home Health Care of Houston, receiving the Milton M. Rager Veterans Care Award for the Year 2017 from Mirella Salem (left), President & Co-Founder, Cheryl Rager (middle right), Executive Director Quality Assurance, and Aarif Dahod, CEO.

Accessible Home Health Care's Support Staff Member for the Year 2017: Kuralay Christensen

Rosette J. Salem Caregiver of the Third Quarter 2017: Jennifer Ilechukwu

Better Business Bureau's Award of Excellence 2017

Mrs. Rosette J. Salem National Caregiver of the First Quarter 2017: Helen Arguelles

Accessible Home Health Care's Franchise of the Year 2016

Accessible Home Health Care's  Community Image Award 2016

Mrs. Rosette J. Salem National Caregiver of the Second Quarter 2016: Nichole Monachino
Kuralay Christensen
Director of Nursing
Kuralay is the Director of Nursing at Accessible Home Health Care of Houston. With years of clinical experience ranging from medical research to being on the hospital floor, Kuralay is extremely knowledgeable and always prioritizes patient safety first. Kuralay has an M.D. from Almaty State Medical Institute, Almaty, Kazakhstan, a Ph.D. in Medical Genetics from the Russian National Research Center, and a degree in Nursing from Oakland University.
Maite Mesa
Registered Nurse
Maite is a Registered Nurse at Accessible Home Health Care of Houston. Proficient in English and Spanish, Maite is able to establish rapport and build long-lasting relationships with patients, family members, physicians, and fellow team members. Maite has years of experience providing care for seniors at home and is confident in performing IV Therapy, wound care, and taking lab draws. Maite currently resides in the Houston Metropolitan area with her family.
Christina Farley
Nurse Practitioner
Christina is our Nurse Practitioner and uses her sense of compassion to quickly build trust with patients, physicians, family members, and co-workers. Fluent in both English and Spanish, Christine strives to help her clients while maintaining a positive outlook. Our clients routinely recognize her for her compassion and joyful sense of humor. Christine has an Advanced Practice Registered Nurse (APRN) degree from the Midwestern State University.