Talk To Us
Our team will listen to your concerns and help you create a plan that fits your family's needs and budget.
Find the Perfect Caregiver
We'll arrange meet & greets with experienced caregivers and match you with someone who truly bonds with your loved one.
Enjoy Your Peace of Mind
Our caregivers are available 24/7 to do more than maintain your loved one's quality of life. They improve it.
Welcome to Accessible Home Health Care in Des Moines, Iowa, owned and operated by Angela and John Burger.
In-Home Senior Caregiver Services for Des Moines, Iowa
Alzheimer's, Dementia, and Memory Loss Care
Memory loss can be difficult on a family. Whether it's age-related, Alzheimer's, or Dementia, once simple tasks like personal care, shopping, and preparing meals can become increasingly difficult. Our compassionate caregivers are dedicated to providing the best quality of life for your loved one and will do everything possible to keep them feeling comfortable and independent.
In-Home Companion Care
We're always prepared to lend a helping hand! Our dedicated caregivers can assist your loved one with daily tasks, but also provide company, engaging conversation, and friendship. We use our AccessMatch program to match your loved one with a caregiver they'll feel comfortable with and look forward to seeing. Companion services can be scheduled on an hourly basis, or a live-in caregiver can provide 24/7 support.
In-Home Respite Care
When you become a family caregiver, it can be difficult to remember your own health and wellness; but, when you aren't healthy, you can't possibly provide proper care for someone else. You should never feel like you're responsible for every aspect of caretaking. We're here to help! Our goal is to make things less stressful for you and your family.
Additional In-Home Care Services
It's important to us that you and your family receive the compassionate care you need to live your best quality of life. Our dedicated caregivers provide one-on-one assistance with transportation, medication management, and so much more. If your loved one needs a service you don't see listed here, just give us a call, and one of our friendly team members will assist you in finding the help you need.
If your loved one requires a service you don't see listed here, give us a call! We'll help you find your family's perfect in-home care plan.
In-Home Caregivers Dedicated to Serving Polk County Seniors
We're proud of our caregivers! We think they're the best in the business, and we're not the only ones. See what other families have to say about how our wonderful in-home health care companions helped their loved ones.
My 90-year-old Mom suffered a stroke back in late November. After searching for a decent health care agency to provide 24 by 7 for her, after first hiring another disastrous company, we discovered this agency. What a difference and a blessing it has been to me! We've had 4 different aids who have provided health care for her each and every week. Best thing that ever happened to us. These ladies are not only very professional, but soooo kind & caring to my mom, which means a lot. It is so obvious that the aids love their jobs and who they work for. Angie, the owner, always makes me feel as though she has the utmost concern for what is the best for my Mom and me. With my sister in Oregon, the whole situation was laid on my shoulders. Since my mom has never had such a serious illness, the whole process was all new and scary. Angie, the owner, just made sure all the bases were covered and she checks in weekly, in phone calls, emails and texts. She made sure that each aid was a good fit for both Mom and myself as well as she checked to see if the aids felt we were a good fit for them. I just can't say enough for this agency. My mom is improving each week and I truly feel that it is because of the wonderful care and attention she has had from these wonderful ladies. I love them all and Angie as well. God bless you all.

-Kathy C.

Accessible caregivers helped my mom with her shower and her morning routine for over a year. She couldn't have stayed in her home as long as she did without this help. As her daughter, it was so wonderful knowing my mom was being checked on each day, especially because I couldn't be there all the time. When there was a concern I always was contacted. I would recommend Accessible Home Health Care of Des Moines to anyone.

-Connie

Since I can't drive anymore, I went for many months without going anywhere but to Dr. appointments. Then I found out about Accessible Home Health of Des Moines. I now am taken to appointments, shopping, and out to eat several times a month. The caregivers from Accessible are so patient and kind and I enjoy my time with them.

-Jane
Flexible In-Home Health Care Services
Hourly Visits
We offer flexible scheduling for our hourly visits, so you can be sure that your caregiver visits work with your family's schedule. A caregiver can visit with your loved one daily, weekly, or anywhere in between, and can stay for an hour or the entire day. Plus, you can rest easy knowing that we never require commitments or contracts, so you're always able to postpone or cancel services when needed.
Live-in Caregivers
If your loved one needs more constant care, you may want to consider our live-in caregiver option. A live-in companion will provide round-the-clock care, and can assist your loved one as much or as little as they need. Live-in companions are ideal if your loved one has a chronic illness or severe memory loss, but are also excellent for providing your loved one with the assistance they need to remain independent, and providing you peace of mind.
Customized Home Care
Does your loved one need more than one kind of assistance? We're committed to providing you with a stress-free experience, so you never have to worry about finding separate caregivers to provide the care your family needs. Your care plan is fully customizable, so your loved one's needs will always be met.
We have served Des Moines metro area since 2008, over 10 years.
We have had many clients and caregivers for well over 5 years. We want to have long
term relationships that help improve quality of life for elderly clients through our compassionate care, so they can live out their days at home.
We help people in their own private home, as well as in many of the Independent Living Senior Communities in the Des Moines Metro area. We also can provide some additional one-on-one services if your loved one lives in an Assisted Living, but needs additional care.
We provide private duty care coordination to help your loved one communicate and manage all their health care providers.  We communicate often with out of town family members.   We become surrogate family to many of our clients, treating them as we would treat our own parents and loved ones.
How We Ensure the Best Care for Seniors in Polk County.
Accessible Home Health Care was co-founded by Mirella Salem after she struggled to find compassionate, reliable in-home care for her aging mother. She was frustrated with the lack of consistency and accountability when it came to elder care. We began a public awareness campaign, which we now call our "Patient's Bill of Rights," and actively lobbied for stricter laws governing in-home health care. We want to surpass industry standards, not just meet them, which is why we created three unique programs that ensure every caregiver provides your loved ones with the most compassionate, knowledgeable care.

Access Match Program
We strongly believe that the right caregiver can improve your loved one's quality of life! Through our Access Match Program, we use your loved one's health needs, background, and personality to match them with a caregiver they will look forward to seeing.

AccessSuperiorKare Program
Compassionate care begins with compassionate caregivers! We find the best caregivers and provide them with continuous learning through our ASK program. This ensures that all of our caregivers share the same goals and guidelines for providing the best in home care.

Compassionate Alzheimer's & Loss of Memory Support
Medical advancements are constantly being made in regards to Alzheimer's, Dementia, and memory loss. Our CALMS program provides all of our caregivers with continuous learning so they are knowledgeable and up-to-date, enabling them to provide the best care for your loved one.
Polk County Communities We Serve
Des Moines

West Des Moines

Waukee

Urbandale
Clive

Grimes

Windsor Heights

Johnston
If you don't see your city listed, please give us a call to see if you're in our service area.
Awards AHHC Des Moines has Received
Des Moines Community Image Award, 2017
The AHHC Des Moines Leadership Team
Having been involved in retirement communities and home health care for several years, our care team feels deeply connected to our local Iowa seniors. We are ready to help seniors and their families in our community get the compassionate home care they need to age in their own loving homes.
Angie Burger
President and Owner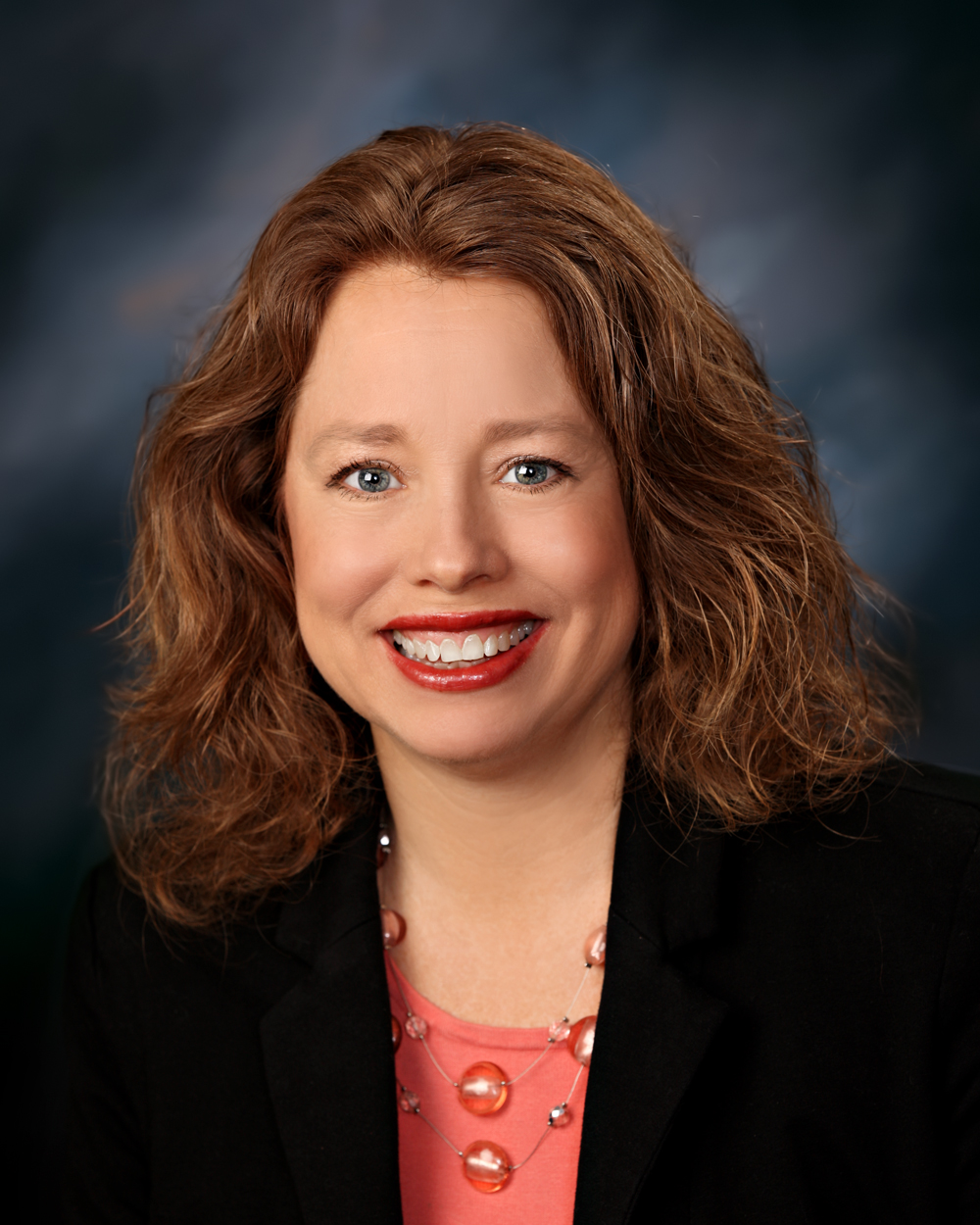 Since opening Accessible Home Health Care in Des Moines in 2008, Angie has been dedicated to helping seniors and residents. She has always felt called to help others and has a B.S. in Community Health Education and an M.A. in Family Life Ministry. She is also involved in Faith Lutheran Church in Adel, Iowa, where her husband serves as the pastor. Angie has a passion for helping families that are trying to understand the various aspects of home care and senior resources that may be available in our community.
Patty Cashman
Office Associate
Since 2010, Patty has been part of Accessible Home Health Care and has assisted seniors as a long-term caregiver in the Des Moines area. Currently, she continues to help families and their loved ones receive care in her position as our Office Associate. Patty also handles bookkeeping and billing, and she assists patients and employees with their financial and retirement planning through Primerica Financial Services.
Roberta Carlson
LPN and Care Coordinator
A strong believer in one-on-one patient care, Roberta has a background working in nursing homes and as an LPN, and she has been with Accessible Home Health Care since 2010. She is the Care Coordinator at Illahee Hills Retirement Community, where Accessible supports many of the residents with personal care and medication management.