Caring for the Miami-Dade and Monroe County Community
From the warm, sandy beaches to the wild Everglades, we feel right at home in the beautiful Sunshine State. What truly makes us feel so welcomed are the friendly, warm-hearted locals of Miami-Dade and Monroe counties in South Florida. To spread our message of compassionate in-home care to seniors in the area, we not only provide in-home health care services but give back to our community by participating in local organizations and events.
Talk To Us
Our team will listen to your concerns and help you create a plan that fits your family's needs and budget.
Find the Perfect Caregiver
We'll arrange meet & greets with experienced caregivers and match you with someone who truly bonds with your loved one.
Enjoy Your Peace of Mind
Our caregivers are available 24/7 to do more than maintain your loved one's quality of life. They improve it.
Supporting Seniors of the Miami-Dade Area
We support the following programs to help seniors and others in need of in-home care.
In 2016, Accessible Home Health Care of Aventura was the lead sponsor for the Friendship Walk in downtown Miami, Florida. This event was sponsored by Best Buddies International, a non-profit organization dedicated to those with intellectual and developmental disabilities.
Ali is a member of The Miami-Dade Coalition on Aging (MDCOA), a nonprofit organization that connects business professionals with their local community.
In 2015, Accessible Home Health Care of Aventura was the lead sponsor for the Walk to End Alzheimer's, an event sponsored by the Alzheimer's Association of South Florida, in Miami, Florida. The Alzheimer's Association is dedicated to research to prevent dementia, promote brain health, and assist families and those who have been diagnosed with Alzheimer's.
Our in-home care team volunteered as in Miami's MS Walk.  This event is sponsored by the MS Society of South Florida, an organization that conducts research to cure MS, supports the friends and family of those who have been diagnosed, and strives to improve the quality of life of those with Multiple Sclerosis.
In-Home Care Resources for Florida's Miami-Dade and Monroe County Residents
Caring for an older loved one is an enriching experience, but the responsibility can be overwhelming at times. Fortunately, despite the challenges for caregivers assisting seniors, help is available! There are a lot of resources for seniors around Aventura that you can use to help your loved one remain healthy and independent. Below we've listed our favorite elder care services in Miami-Dade County. Be sure to visit Accessible Home Health Care of Aventura in Miami-Dade County for excellent in-home health care services.
Aventura Area Social Services and Organizations
Community Action and Human Services Department (CAHSD), Miami-Dade's largest provider of comprehensive social and human services, works to assist low-income individuals and families with programs designed to help residents become self-sufficient and productive. If you are looking for elder and disability services, meal programs, or senior volunteer programs in Miami-Dade County, consult CAHSD for more information.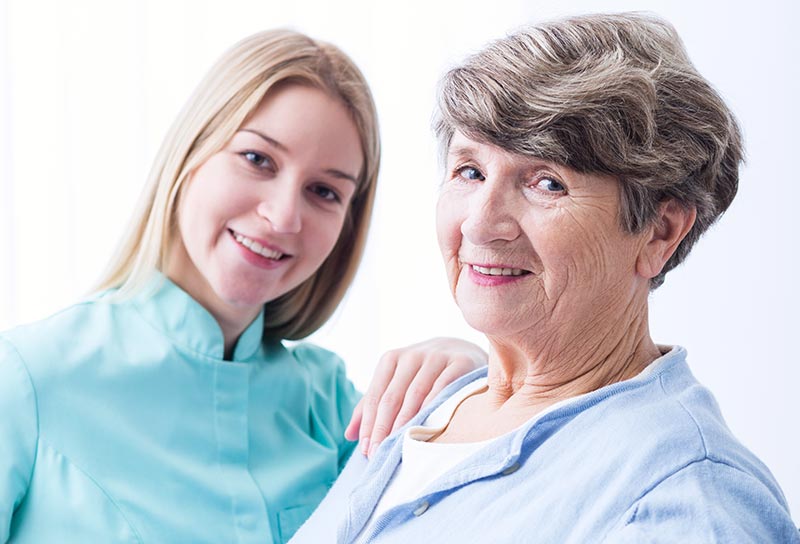 If you're looking for information about senior programs, services, and current initiatives, turn to the Florida Department of Elder Affairs. The department provides senior services and programs directly through its Division of Statewide Community-Based Services to help Florida seniors in need.
We would recommend checking out the following pages on their website:
Elderly and Disability Services
Meals for the Elderly
Retired and Senior Volunteer Program (RSVP)
Hurricane Guide
Emergency Home Energy Assistance for the Elderly Program (EHEAP)
Everyone deserves to have a warm, nutritious meal. For years, the Meals on Wheels organization has supported community-based senior nutrition programs. If you need help ensuring your loved one gets their daily nutrition, check out the Meals on Wheels chapters around Miami-Dade County.
For seniors experiencing financial hardships, it can be difficult to know where to find help. If your loved one is having difficulty making payments on their mortgage, credit cards, groceries, rent, utilities, or medical bills, financial assistance for seniors can be found at MiamiDade.gov.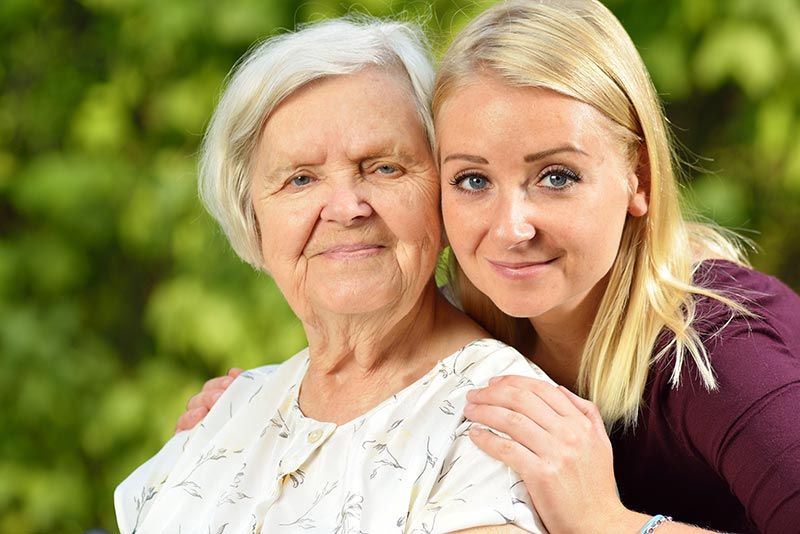 The Florida Prescription Drug Price
Shopping around for the best prices on your loved one's prescriptions can be time-consuming and difficult. To help families in Florida get the lowest prices on medicines, the Florida Attorney General and the Agency for Health Care Administration developed myfloridarx.com. Using this resource, you can now choose a pharmacy that can provide your loved one with the best prices on prescriptions in South Florida.
Informative Resources for Seniors in Miami-Dade County
The AARP, formerly the American Association of Retired Persons, has a lot of information for seniors and caregivers on topics including estate planning, power of attorney, healthcare, and more. If you're looking for information on financial well-being, health, or even travel possibilities, the AARP website is a great place to start your search.
If you're having trouble finding a care agency you trust for your older loved one, Seniority Matters has your back! Since 2009, Seniority Matters has been helping family caregivers find unbiased advice and trustworthy care providers in South Florida. Get the information you need to make smart decisions about your loved one's health and wellbeing.
Miami Senior Centers and Activities
Getting out and being active open up opportunities to make lifelong friends. For those 55 and older, Miami's Senior L.I.F.T. Center provides fun activities for seniors like dancing, painting, drawing, crafts, canasta, Spanish classes, and more. From educational classes to fun group activities for seniors, the Senior L.I.F.T. Center can be a great place to spend a few hours during the week.
Support Groups in Miami-Dade
If you are caring for a loved one with Alzheimer's, it's important to remember that you are not alone. There are multiple Alzheimer's support groups in the Greater Miami area sponsored by the Alzheimer's Association that provide a safe space to express concerns, share experiences, and get advice.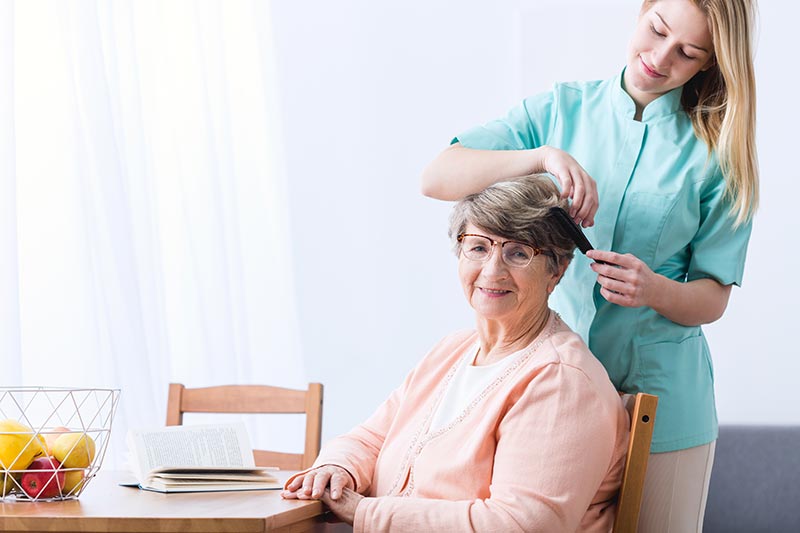 Unique Employment Services for Miami-Dade and Monroe Counties' Seniors
Helping the local community is an excellent way to stay active and give back. ReServe helps put skilled professionals over 55 years of age into part-time service projects in their area. For a modest stipend, older adults can help out at libraries, healthcare facilities, government offices, schools, and nonprofit organizations. If you or your loved one is recently retired and looking for opportunities to give back, ReServe can help.
Transportation Service Deals for Aventura Area Seniors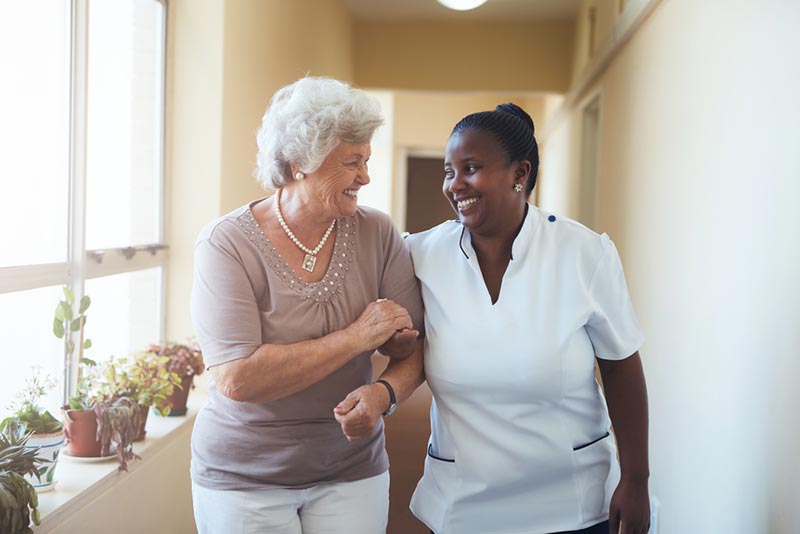 Having a disabling condition can make performing daily activities frustrating. If mobility is a challenge for your loved one, they might be eligible for a disabled parking permit. Whether they are going to the doctor or the grocery store, having a disabled parking permit can help save time and energy. DMV.org is a privately owned organization that helps simplify the process of applying for permits. They've compiled all the information you'll need to apply for a permit in your state.
Talking to your older loved ones about driving can be a tricky topic; you don't want to limit their independence, but at the same time, you want them to be safe. To help seniors and their families make smart driving decisions, organizations like Keeping Us Safe offer self-assessment programs and presentations about driving for older adults. If you're looking for assistance with working through the complicated issue of age-related diminishing driving skills, remember there are options in South Florida to help start the conversation.
Getting transportation for those with physical, mental, and intellectual disabilities can be hard, especially if they are unable to ride the Metrobus, Metrorail, or Metromover. If your loved one's disability prevents them from riding regular transit, they might qualify for Special Transportation Service (STS). Operating 24/7, including most holidays, STS serves most of Miami-Dade, Broward, and Monroe Counties.
In-Home Caregivers in Aventura Florida
We understand that providing compassionate care is the best way to help seniors remain independent in their own homes for as long as possible. If your loved one in Miami-Dade or Monroe County in South Florida would like to age in the home they love, we can help. Contact us today to start your in-home care journey with us.