Caring for the Mid Carolina Community
We give back to our communities in Raleigh, Chapel Hill, Durham, and throughout Mid Carolina by participating in local organizations and events that align with our values and mission. From the friendly, warm-hearted locals to the beautiful Great Smoky Mountains, there are multitudes of reasons to love our local community in North Carolina. Spreading our message of compassionate care throughout Wake County, North Carolina doesn't stop at providing in-home care services to the area's seniors.
Talk To Us
Our team will listen to your concerns and help you create a plan that fits your family's needs and budget.
Find the Perfect Caregiver
We'll arrange meet & greets with experienced caregivers and match you with someone who truly bonds with your loved one.
Enjoy Your Peace of Mind
Our caregivers are available 24/7 to do more than maintain your loved one's quality of life. They improve it.
Supporting Seniors of North Carolina
We believe that it's important to support the community to make a difference in the lives of seniors and others in need of in-home care. We are affiliated with the following great organizations.
To help those whose lives have been touched by Alzheimer's, we are an active participant in the annual Alzheimer's Walk and a sponsor for The Longest Day Bike Ride. Tony Callaway, the owner of Accessible Home Care of Mid Carolina, is the Executive Director for the Eastern North Carolina Chapter of the Alzheimer's Association.

Tony Callaway is a member of the board of directors for Omegas of Raleigh LLC to help manage senior care services in North Carolina.

We are proud to be Health Affair Round Table (HART) members and help organize services to assist seniors and caregivers alike in Raleigh, North Carolina.

We are active members of the Watts Chapel Baptist Church to help spread the spirit of giving and fellowship around Raleigh, North Carolina.

We are mentioned in the Senior Living Guide, which helps spread awareness of local senior care services in North Carolina.
In-Home Care Resources for North Carolina's Wake County Residents
Caring for an older loved one is a joy, but the responsibility can feel overwhelming at times. For seniors and family caregivers, there are a lot of great resources right here in Wake County, North Carolina. Whether you need a little assistance, want new ideas for activities, or just want to get more familiar with senior services in Wake County, check out our list of resources below.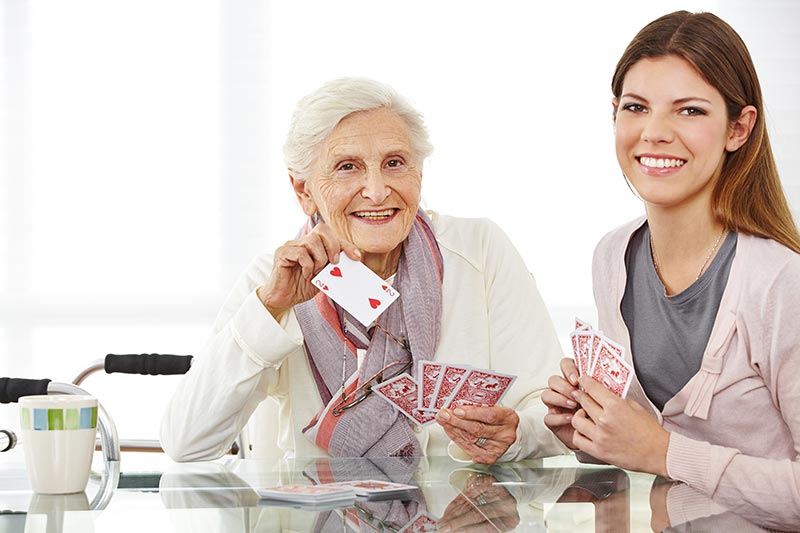 Get to know what's happening in Wake County! The AARP has a lot of helpful information for older adults, including local news, financial planning, healthcare, and travel. If you want to get more acquainted with senior services and news in North Carolina, the AARP is a good place to begin!
Raleigh Area Social Services and Organizations
To promote independence and health for older North Carolinians, the Aging and Adult Services group assists seniors and their families through community-based services. Find nutrition programs, senior centers, information about adult care services, and more by visiting Aging and Adult Services through the NCDHHS website.
Looking for an easier way to apply for benefits? The North Carolina ePass makes it quick and easy to apply for available benefits and services online, like food and nutrition services and Medicaid. To learn more, visit the North Carolina ePass website.
Wake County Human Services offers a variety of home and community-based programs and services for adults, seniors, and those with disabilities. To help promote self-sufficiency, safety, and health, Wake County Human Services offers placement services, case management, day care programs, and more. To learn more about the senior services available, visit Human Services through the Wake County website.
North Carolina Senior Centers and Activities
Do you think your loved one would enjoy international trips, cruises, educational workshops, and seminars? Then consider the City of Raleigh Adult Program. Clubs require a minimum age of 50 to participate, but classes are open to adults of all ages.
For seniors 55 years of age and older, the Raleigh community website lists local organizations for seniors to stay active and make new friends. If your loved one has always wanted to try ballroom dancing, wood carving, painting, or ceramics, the Northern Wake Senior Center is the perfect place to try new things.
For those in the Raleigh area looking to stay active and travel, the Raleigh Senior Adult Program can provide great opportunities! Adults 55 years of age and over can try bowling, golf, tennis, or sign up for a vacation on a cruise. If your loved one is ready for new experiences, visit the NCHPAD website see what the Senior Adult Program has to offer.
Do you or an older loved one want to take advantage of all the great restaurants, theaters, and events happening in North Carolina? Then consider joining the Silver Connections Club for adults 55 years and older. Staying active is the best way to stay young at heart!
You don't have to be athletic to enjoy playing a fun game! Wake County's Senior Games promote health and wellness among older citizens 50 years of age or older. More than 30 individual teams and sporting events take place each year like tennis, golf, bowling, basketball, swimming, and cornhole. To sign up, visit the Wake County Senior Games website.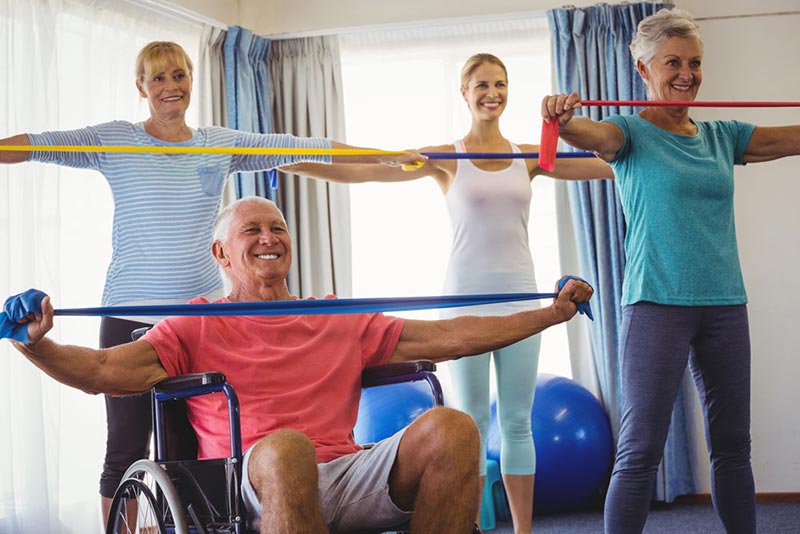 Unique Nutrition Services for Wake County Seniors
Everyone deserves to be able to sit down and have a nice, warm meal. If you're worried about your loved one's daily nutritional needs but don't want to infringe on their independence, Meals on Wheels can be a great resource.
Transportation Services for Wake County Area Seniors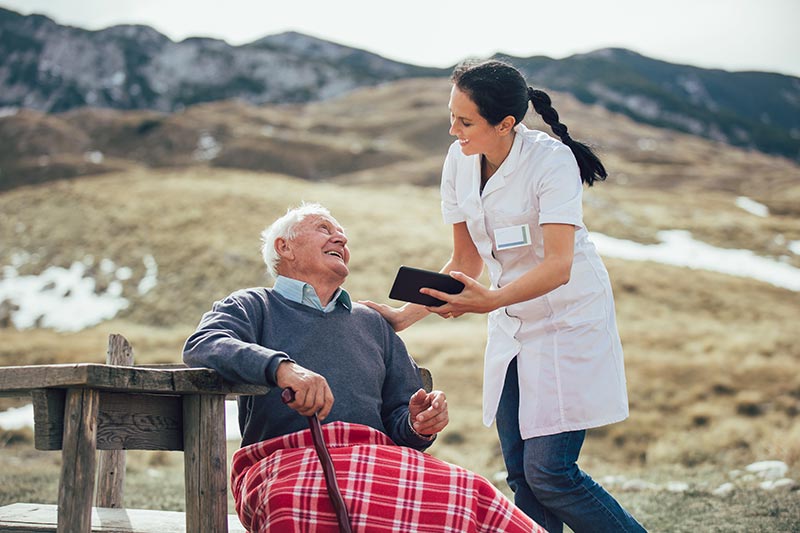 GoWake Access
Is getting around starting to become a hassle for you or a loved one? GoWake can help veterans and their families travel across Wake County and connect to other cities in North Carolina. To learn more about public transportation options and veteran services, visit GoWake through the Wake County website.
In-Home Caregivers in North Carolina
Being responsible for providing care can be both rewarding and tough at the same time, and that's perfectly fine. By creating this guide of senior resources for North Carolina, we hope we've shown you resources that you can use when things get challenging or for when your loved one wants to get out and experience something new. If you feel that your loved one would benefit from extra assistance around their home or companionship, we can help. Contact us today to start your care journey with us!