Caring for Ohio's Akron Community
From the passionate sports fans to the Rock and Roll Hall of Fame, there are a lot of reasons to love Ohio. But what really makes our home state near and dear to us are the down-to-earth, friendly locals we meet every day. To spread our message of compassionate care to folks in Akron, Ohio, we provide senior care and caregiver services and also give back to our community by participating in organizations and events that align with our values and mission.
Talk To Us
Our team will listen to your concerns and help you create a plan that fits your family's needs and budget.
Find the Perfect Caregiver
We'll arrange meet & greets with experienced caregivers and match you with someone who truly bonds with your loved one.
Enjoy Your Peace of Mind
Our caregivers are available 24/7 to do more than maintain your loved one's quality of life. They improve it.
Supporting Seniors of Akron, Ohio
To spread our message of compassionate care to local citizens, we dedicate our time to the following organizations that operate around Ohio.
We're proud members of the National Private Duty Association (NPDA), the first association for providers of private duty in-home care.

We are pleased to be a member of the St. Barnabas Catholic Church in Northfield, Ohio, which helps spread compassion and spirituality in our community.

We enjoy taking part in the Hartville Marketplace and Flea Market in Ohio, a local flea market that's been operating since 1939!

We are proud to participate in the activities provided by the Springfield Senior Center in Summit, Ohio.
In-Home Care Resources for Ohio's Akron Residents
Providing care for an older loved one is a joy, but sometimes it can take a village to get you and your loved one the assistance you need. Luckily, there are a lot of resources for seniors and caregivers in Summit County that can help your loved one remain happy and independent in the home they love. Below we've listed some of our favorite senior services and resources serving Akron, Ohio.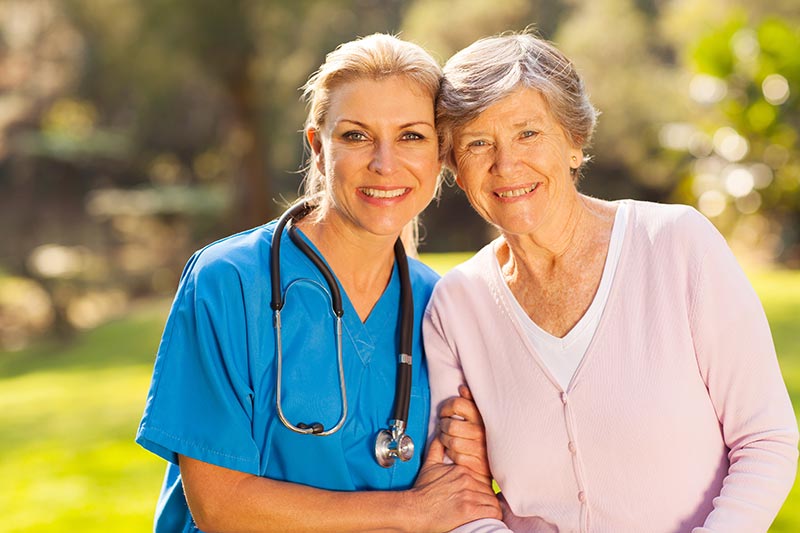 The AARP, formerly the American Association of Retired Persons, is a great resource of information for older adults, senior citizens, and caregivers. If you're looking for information regarding health, travel, estate planning, and more, the AARP of Akron is a good place to begin your search and get the info you need.
Help your loved one stay independent, involved, and healthy by using the information provided by Summit County Senior Services. Whether you need assistance with unemployment, health and wellness, or transportation, the Summit County's Senior Services guide can point you in the right direction. They offer a variety of information including:
Physical activity programs, clubs, and travel opportunities

Volunteer programs for retired seniors

Depression and suicide prevention for seniors

How to prevent scams targeting seniors

Senior programs, centers, and activities
Akron Ohio Senior Centers and Activities
Being active is the best way to stay motivated and young at heart! The Active Adults Division provided a lot of fun activities, groups, and volunteer opportunities for seniors. With 10 active senior groups around Akron, there is plenty to do! To sign up, visit the Active Adults Division via Akron City's website.
Summit County Area Social Services and Organizations
Did you know that unfortunately one in ten seniors experience elder abuse in the United States annually? If you believe you or someone you know is in a dangerous or abusive situation, you can reach out to the Adult Protective Services of Summit County to help. To learn more, visit Adult Protective Services, accessible through the Summit County Department of Job and Family Services website.
The American Red Cross is one of the world's largest humanitarian networks. By responding to disasters and providing aid to build safer communities, the American Red Cross Summit, Portage, and Medina Counties Chapter helps citizens lead healthier lives. If you need assistance or would like to donate or volunteer, find your local chapter through the American Red Cross website.
Since 1975, the Info Line has helped people in need of health and social services find providers to assist them. Info Line provides health and human services, housing services, emergency response, and medical insurance assistance. If you or a loved one need help finding services in Akron, Ohio, contact dial 2-1-1 today or visit their website.
The Ohio Department of Aging (ODA) is a state agency that administers funding from state and federal resources to help older Ohioans get the assistance they need and remain independent. Seniors and caregivers can find a variety of information on Medicaid, Medicare, transportation, disability services, home repair, Alzheimer's disease education, and more.
Does the expense of home energy services have you worried? If you are having trouble managing your energy bills, there are several energy assistance programs available in Ohio to help. To see which programs you may be eligible for, visit the Ohio Development Services Agency website.
Cleveland Clinic Akron General Hospital recognizes the growing need for senior services and provides options to support older citizens through life's changes. Akron General provides treatment options, inpatient and outpatient rehabilitation, assessment services, and primary physician care to help keep seniors healthy and independent. To learn more, view Senior Services through Akron General's website.
For senior residents seeking information involving consumer issues, estate tax deductions, or legal aid, the Summit County Fiscal Office can help. To find out if you are eligible for homestead exemptions or estate discount programs, visit the Summit County Fiscal Office website to get started.
For US veterans, the Veterans Service Commision of Summit County (VSC) can provide emergency relief and support services. From financial assistance, VA claims and benefits, transportation services, and more, the VSC is dedicated to helping veterans remain independent and providing them with the support they deserve for serving our country.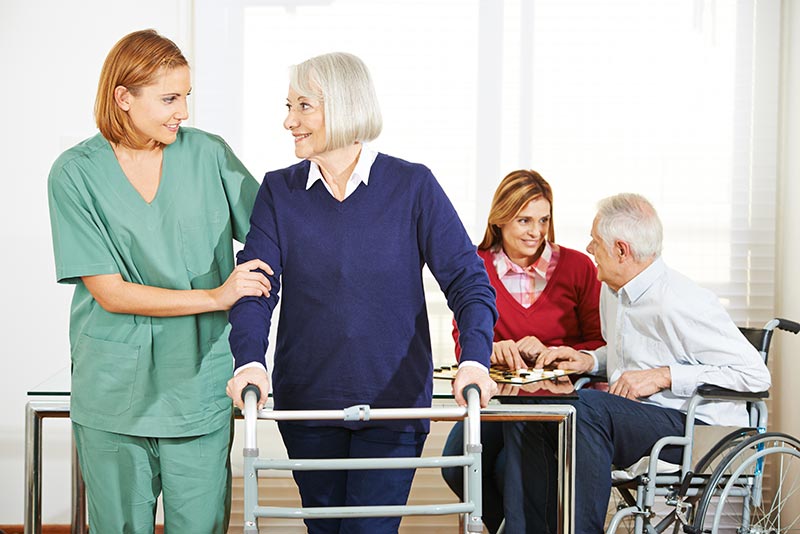 Unique Nutrition Services for Stark & Wayne County Seniors
Established in 1973, the Meals on Wheels program has evolved over the years to help cater to the nutritional needs of seniors in the area. Serving over 435 seniors per day, Meals On Wheels of Stark & Wayne Counties helps older citizens remain independent and healthy. If you're concerned about your loved one's nutrition and would like a helping hand, visit the Meals on Wheels website.
A warm, tasty meal is something everyone deserves. Mobile Meals, a Meals on Wheels affiliated organization, can help provide nutritional services to Northeastern Ohio. If you're worried about your loved one's nutrition, check out Mobile Meals Nutritional Services.
Transportation Services for Medina and Portage County Area Seniors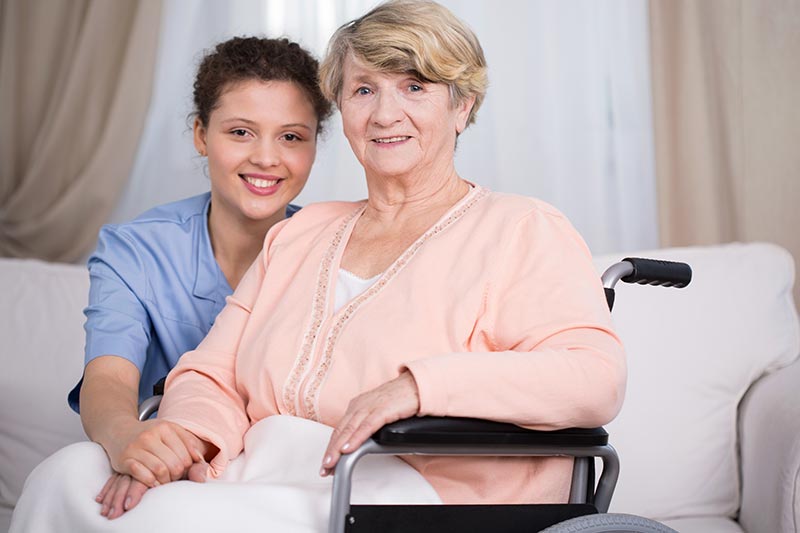 If getting to appointments and running errands is becoming difficult for your older loved one, the SCAT weekday transportation service can help. Using small buses, cabs, and line service buses, SCAT helps transport qualified riders where they need to go. To learn more, visit the SCAT Services website.
In-Home Caregivers in Akron, Ohio
Caregiving is a blessing, but that doesn't mean it isn't a challenge sometimes. We hope this list provides you and your family with a selection of senior care resources in Summit County that can assist you. If you feel that your loved one would enjoy additional companionship, assistance around the house, or personal care, we can help!