Each local office only provides the types of services and caregivers that they are licensed to provide in full compliance with their State licensing regulations.
I began Accessible Home Health Care in May 2011 after working in the field for many years prior and discovered a passion and a talent for helping people care for themselves or their loved ones and the importance of continued support throughout the process. In 4 short years my company has grown to over 40 clients and almost 300 compassionate and loyal caregivers. I am committed to being involved with all of my clients on a continuing basis, and I am personally accessible 24 hours a day, 7 days a week. My wonderful staff has many years' experience with helping and guiding families and clients through what can be a difficult and challenging time, not only with information, but with kindness and compassion.
I have always considered myself an advocate for seniors and the elderly and not just through our services, but taking the time to provide much needed information, on options and resources available in the community. One of the ways we do this is by offering a free presentation on "Home Health Care and How to Successfully Navigate the System".
Like many of us I have had personal experience caring for an elderly parent. My mother suffered a massive stroke in 2001 and my family and I were involved in every aspect of her care from having a live in caregiver to an Assisted Living, and eventually a Nursing Facility for 6 weeks where my mother passed away peacefully in 2010. I understand firsthand how overwhelming it can be physically , financially and emotionally and the importance of having knowledgeable and compassionate professionals who are eager to give you the time and attention you and your family and your loved ones deserve.
This is my Agency's philosophy, and my personal commitment to you.
-Donna Szmak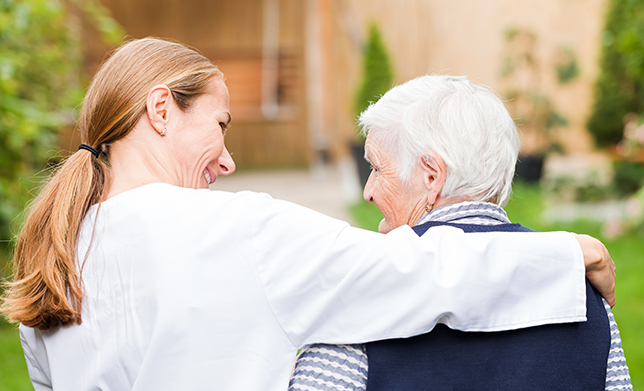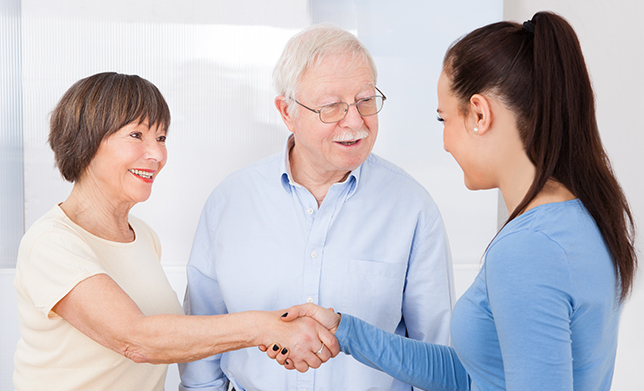 Our Dedication to Your Needs
Our knowledgeable, friendly staff members can help you determine the home health care insurance benefits available for the care of you or your loved one. We're an approved provider to more than 50 network insurance providers and third-party payment sources. We're proud to provide quality services that are dedicated to the health and wellness of the seniors of our community and the families that care for them.
With 24/7 care available, we aim to assist you with the occasional helping hand, daily visits, or round-the-clock care. Call Accessible Health Care today and find out how our trusted home health care provider may be able to help you achieve more peace of mind.
"CALMS"
Accessible Home Health Care has developed a program that recognizes and addresses the special needs of those affected by memory loss.
The Program is called CALMS "Compassionate Alzheimer's & Loss of Memory Support".
All of our caregivers have completed the specialized training and certification program.
"AccessSuperiorKare" "ASK"
"ASK" is designed to provide the ultimate service in customized home health care to individuals and families who require and desire an elite level of care.
"ASK" program's objective is to go above and beyond in delivering service that meets our established "Gold Standards of Superior Care".