Each local office only provides the types of services and caregivers that they are licensed to provide in full compliance with their State licensing regulations.
Our service is outstanding from the competition on the following points.
We create detailed shift sheets specific to the needs, preferences and care of your loved one at no charge.
The Owner or Administrative RN will then go over this sheet with you to hone it in until is it just right.
As the care of your loved one changes over time these shift sheets are modified in the same way.
Your chosen caregivers are trained to the needs preferences and care of your loved by the owner or administrative RN, During the first shifts worked by each caregiver. This training is at no charge.
Your caregivers are chosen by you and remain consistent.
If replacement caregivers are necessary they are also chosen by you and assume consistent shifts,
This caregiver is then also trained during the initial shifts by the owner or an administrative RN, at no charge.
Caregivers do not just show up.
The Owner is available 24/7 and replies to all texts and calls from you and your loved one, at no charge.
If it is ever necessary for our clients to Go to the hospital the Owner or Administrative RN is available to accompany the client and/ Or family to the ER to provide information to the ER staff and to be supportive to the client and family. If the Owner accompanies you or the client to the hospital, it is at no charge.
Our caregivers are available to do their shifts or expanded coverage at the Hospital should the client or family request support. There would be a normal hourly charge for this coverage.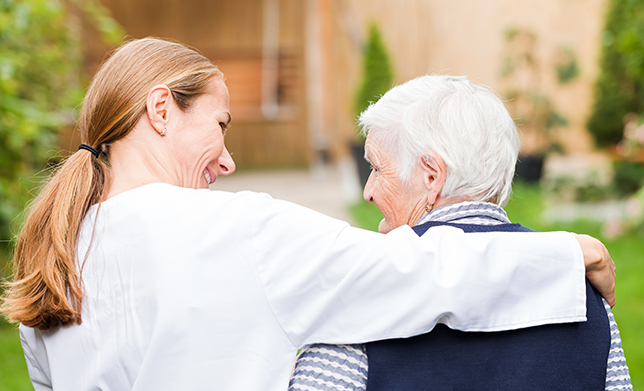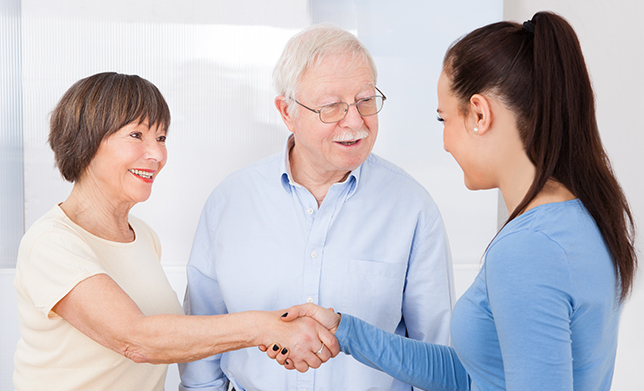 Our Dedication to Your Needs
Our knowledgeable, friendly staff members can help you determine the home health care insurance benefits available for the care of you or your loved one. We're an approved provider to more than 50 network insurance providers and third-party payment sources. We're proud to provide quality services that are dedicated to the health and wellness of the seniors of our community and the families that care for them.
With 24/7 care available, we aim to assist you with the occasional helping hand, daily visits, or round-the-clock care. Call Accessible Health Care today and find out how our trusted home health care provider may be able to help you achieve more peace of mind.
"CALMS"
Accessible Home Health Care has developed a program that recognizes and addresses the special needs of those affected by memory loss.
The Program is called CALMS "Compassionate Alzheimer's & Loss of Memory Support".
All of our caregivers have completed the specialized training and certification program.
"AccessSuperiorKare" "ASK"
"ASK" is designed to provide the ultimate service in customized home health care to individuals and families who require and desire an elite level of care.
"ASK" program's objective is to go above and beyond in delivering service that meets our established "Gold Standards of Superior Care".