Caring for the Frederick and Washington County Community
Just two hours outside of Washington D.C., we're happy to call one of the nation's "Prettiest Painted Places" home. To us, the warm-hearted locals who live in Frederick and Washington counties are what truly make this historic area of Maryland come alive.To spread our message of compassionate care to local seniors, we go beyond providing in-home care services and give back to our community by participating in activities and organizations.
Talk To Us
Our team will listen to your concerns and help you create a plan that fits your family's needs and budget.
Find the Perfect Caregiver
We'll arrange meet & greets with experienced caregivers and match you with someone who truly bonds with your loved one.
Enjoy Your Peace of Mind
Our caregivers are available 24/7 to do more than maintain your loved one's quality of life. They improve it.
Supporting Seniors of Frederick and Washington Counties
We believe in making a difference in the lives of seniors and others in need of in-home care. To do this, we support and are affiliated with the following great organizations.
We are proud to be a part of the board for the Washington County Commission on Aging to help provide seniors and caregivers with the services they need to improve their quality of life.

As members of Maryland Future Farmers of America (FFA), a group that supports the future of agriculture, we support our local Frederick High School Chapter through our participation in events.

To help seniors in Washington County, we provide gifts and items to those in need through the charitable organization Wreath of Hope and Giving, created by Accessible Home Health Care.

Every month, we participate in Memory Cafe meetings in Hagerstown, Maryland to help those living with Alzheimer's, dementia, and Parkinson's get out and enjoy themselves.

We help coordinate monthly craft workshops at the Home Depot Senior Workshop on Urbana Pike for seniors at assisted living centers in Frederick County.

To help older adults living at home receive the nutrition they need, we engage in fundraising activities for Meals on Wheels in Frederick County.

We are proud to participate in events hosted by Washington County CARES that promote health and wellness for local seniors and caregivers.

To assist seniors living in Frederick County, we participate in fundraisers for the Elder Services Provider Council (ESPC) to provide senior services, programs, and resources to our community.

As part of the Aging Network Alliance (ANA), we participate in events with community providers for senior services in Frederick County.

We take part in Hagerstown Coffee Talk, a group of professionals in the senior services industry who gather together to improve care services for seniors living in Washington County.
In-Home Care Resources for Frederick and Washington County Residents
Family caregivers know both the joys and struggles of providing care for a relative or spouse. If you feel a little overwhelmed and want some support, or have a loved one who wants to get out and participate in the community, there are a lot of seniors resources available in Frederick and Washington counties. Check out some of our favorite senior resources located right in your own backyard!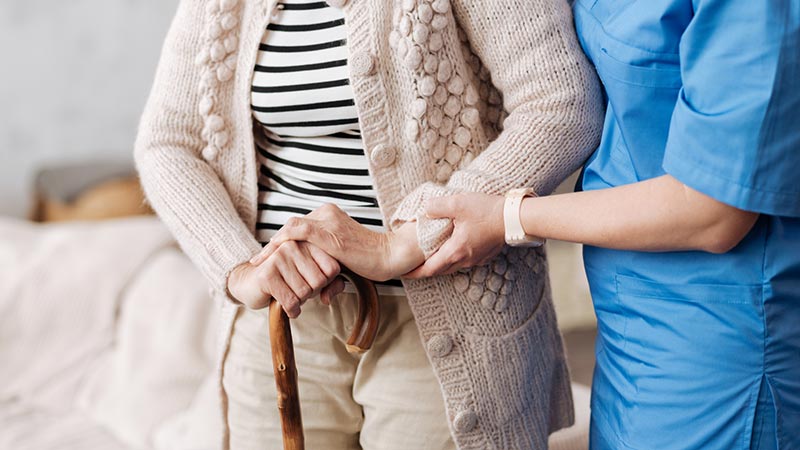 Want to stay up-to-date on the latest news about senior health, retirement planning, and local services and events? Check out the AARP in Frederick County! From articles on financial planning to health and wellness, your local AARP is a great resource for seniors and caregivers.
Since 1980, the Alzheimer's Association Greater Maryland Chapter has supported seniors and their caregivers through its advocacy and public policy efforts. Starting as just a small support group at Johns Hopkins, the Greater Maryland Chapter now has over 60 Alzheimer's support groups, a 24/7 assistance hotline, and educational programs. To see what support groups are closest to you, visit the Alzheimer's Association website.
The Frederick County Department of Aging administers programs to help local seniors and adults with disabilities remain active, healthy, and independent members of the community. If you're new to Frederick County or just want to see what opportunities are available for assistance, the Frederick County Department of Aging is a good place to begin your search.
Check out our favorite programs and services provided by the department:
50+ Active Adult Programs

Senior Centers

Medicaid Health-Related Services & Supports

Department of Aging Resource Guides

Volunteer Opportunities

Meals on Wheels and Home Delivered Meals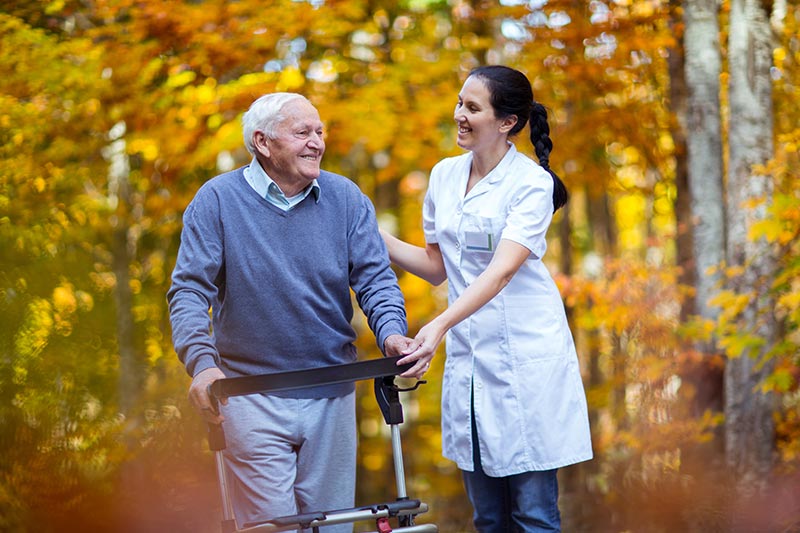 The goal of the Washington County Commission on Aging (WCCOA) is to promote quality aging in Washington County, Maryland by meeting the needs and protecting the rights of local citizens. There are a variety of ongoing programs to assist seniors and adults with disabilities that center around nutrition, wellness services, and financial programs. Regardless of age, the WCCOA is dedicated to helping older adults in Washington County maintain their independence.
Maryland Social Services and Organizations
Since 1999, the Maryland Department of Veterans Affairs has helped veterans, active duty service members, and their families secure benefits earned through their military service. To see what services are available to you or your loved one, contact your local office.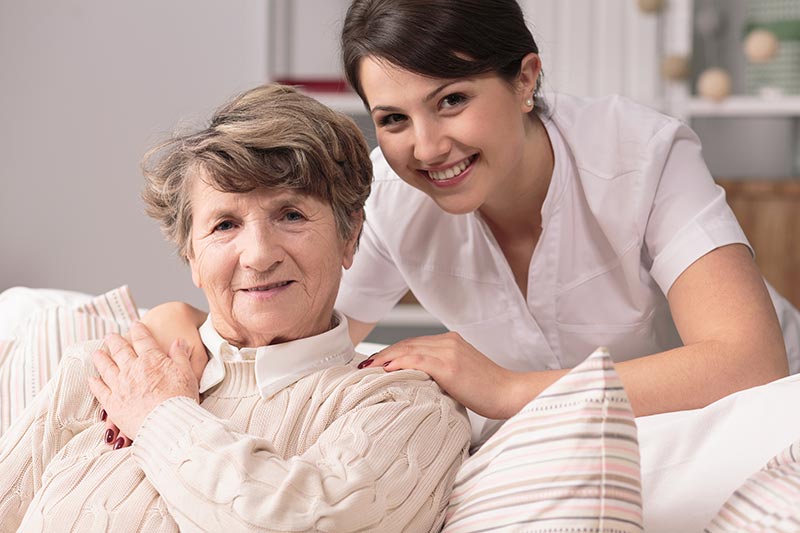 Hagerstown Area Senior Centers and Activities
Recently opened this past March, the Boonsboro Congregate Site is open to seniors 60 years of age and older. Participants enjoy a noon meal along with recreational and educational activities for seniors. To make a reservation, visit the Boonsboro Congregate Site through the Boonsboro website.
Being active is not only the best way to stay healthy; it's also a great way to make new, lifelong friends. Whether your loved one is a fitness pro or just wants to try something new, there are a lot of fun programs for seniors at Hagerstown YMCA like splash workouts, aqua Zumba, racquetball, chair yoga, and more. If you're in Hagerstown, check out your local YMCA website for their current lineup of programs.
If you or a loved one live in Smithsburg, Maryland and want to get better acquainted with the services in your area, it's a good idea to visit the Town of Smithsburg website. Get all the location and contact information for emergency services, federal services, educational facilities, senior centers, and civic organizations in your city.
Transportation Services for Frederick and Washington County Seniors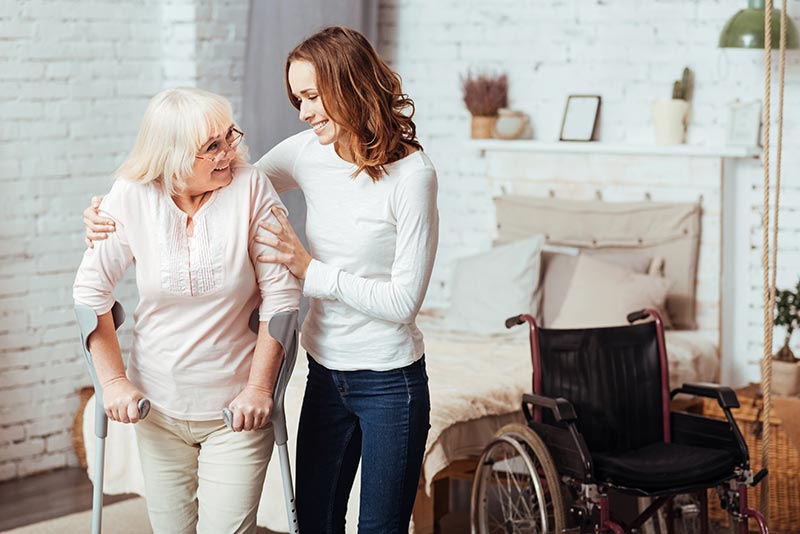 Getting older doesn't suddenly make someone an unsafe driver. Health and functional ability, not age, are the key indicators of a safe driver. The Maryland Department of Transportation Motor Vehicle Administration (MVA) provides programs and individual assessments to ensure older drivers are safe on the road. If you are interested in seeing all the services available for older drivers and their families, check out the Safety for Older & Medically At-Risk Drivers section of the MVA website.
In-Home Caregivers in Frederick and Washington Maryland
It isn't easy being a caregiver, and the responsibilities of caring for another can be challenging. When you're feeling stressed, it's important to remember you are not alone and there is a whole network of support for seniors and caregivers in Frederick and Washington counties. If your loved one would benefit from assistance around the house, personal care, or companionship, we can help! To start your care journey, contact us today.