Caring for Maryland's North Eastern Community
From the western mountains to the beaches lining the eastern coastline, Maryland has a touch of everything. To us, though, it's truly the warm-hearted locals that make Maryland like nowhere else. To help spread our message of compassionate care to seniors in North East Maryland, we provide certified in-home health care services to residents. We also give back to our community by participating in regional activities and organizations.
Talk To Us
Our team will listen to your concerns and help you create a plan that fits your family's needs and budget.
Find the Perfect Caregiver
We'll arrange meet & greets with experienced caregivers and match you with someone who truly bonds with your loved one.
Enjoy Your Peace of Mind
Our caregivers are available 24/7 to do more than maintain your loved one's quality of life. They improve it.
Supporting Seniors of the Baltimore County
To make a difference in the lives of seniors and those in need of in-home care services, we support and are affiliated with the following great organizations.
We are proud to volunteer with the Alzheimer's Association of Maryland to support local seniors and the families of those who have been diagnosed with Alzheimer's.
We are pleased to be a part of the Harford County Chamber of Commerce, a local business advocate.
In-Home Care Resources for Maryland's Baltimore County Residents
If you are one of the more than 43.5 million American adults providing care for an older relative or spouse, you know how rewarding and challenging that responsibility can be. You don't have to care for your loved one alone. There are a variety of resources right around Baltimore, Harford, and Cecil counties to help caregivers assisting older loved ones and family members. If you feel like you could use some extra assistance or are looking for ways to help your loved one stay active and independent, check out our favorite elder care resources in Baltimore County.
If you're new to Baltimore (in that case, welcome, hon!) or just want to get more familiar with the senior services in your area, the Baltimore City Health Department Division of Aging and Care Services section of the Baltimore City Health Department's website is a good place to begin your search. To learn more about health evaluations, personal care, transportation, and volunteer opportunities in Baltimore, check out the Community Resources Directory at the Baltimore City Health Department site to get started.
Looking for senior-related resources in Northeast Maryland? The Senior Citizen's Guide to Baltimore is chock full of valuable information for seniors including housing, healthcare, health insurance, financial planning, senior centers, volunteer opportunities, and more. To find the senior resources nearest to you, check out the Senior Citizen's Guide to Baltimore.
If you or your loved one lives in Bel Air, Maryland, the William McFaul Senior Center has a lot of educational, social, and fitness opportunities for seniors. From senior summer classes that offer social and fitness opportunities to caregiver resources such as support groups, there is a lot of handy information right at your fingertips. Visit Senior Services through the Bel Air website to learn more.
The AARP, formerly the American Association of Retired Persons, is an excellent resource for topics like health care, estate planning, traveling, and more. From articles on financial planning to health and wellness, AARP has a variety of helpful information available for family caregivers and seniors.
Cecil County Area Social Services and Organizations
To help seniors in the Free State lead healthy, independent lives, the Maryland Department of Aging (MDoA) administers many state and federal programs. Below we've listed the services and resources we recommend checking out: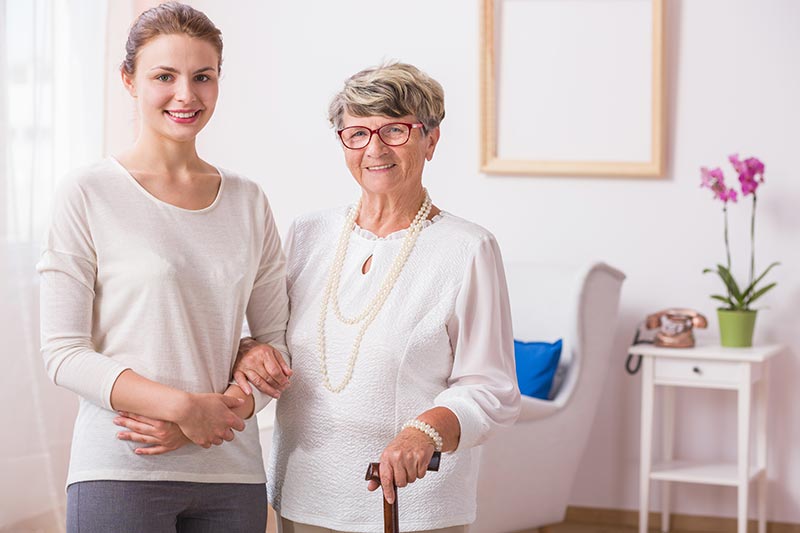 Elder Abuse Prevention

Senior Medicare Patrol (SMP)

State Health Insurance Program (SHIP)

Senior Center Services
Everyone should be able to enjoy a warm, nutritious meal. Meals on Wheels of Central Maryland is hard at work helping homebound Baltimoreans eat well and remain independent in their homes. To make sure your loved one is getting their daily nutrition, check out the Meal of Wheels Central Maryland chapter.
Adult Protective Services provides professional services to protect the safety, health, and welfare of vulnerable adults. Any person who is concerned about the well-being of an older adult can make a report. To learn more about Adult Protective Services in Maryland, check out the Maryland Department of Human Services website.
Harford County Senior Centers and Activities
Being active and engaged is the best way to stay young at heart. If your loved one enjoys dancing, quilting, basket weaving, wood shop, or painting, they're in luck! There is a great collection of Harford County Senior Activity Centers. To find the senior activity center closest to you, check out the Harford County website.
For seniors looking to socialize, express their creativity, get some exercise, or give back to the community by volunteering, the Jewish Community Center of Greater Baltimore (JCC) has a wealth of opportunities. Seniors can participate in water aerobics classes, fitness groups, ceramics classes, and more. Visit the JCC website to learn more about the senior programs happening right now.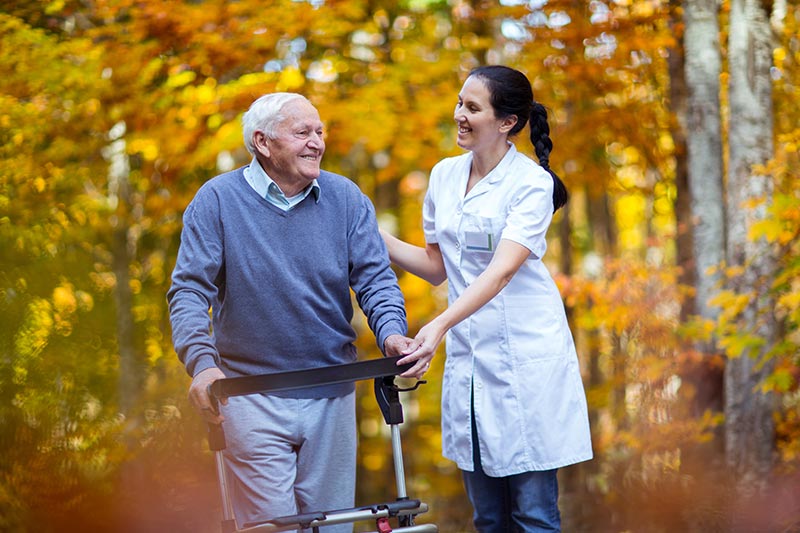 Unique Education Opportunities in Baltimore County
To promote lifelong learning, the Senior Program at the Community College of Baltimore County (CCBC) offers a variety of non-credit classes at CCBC campuses, community centers, organizations, and senior centers. No homework, no stress, just plenty of opportunities for social and cultural enrichment. Keep those brain cells working hard and see what courses are available at CCBC's website.
In-Home Caregivers in Maryland
Providing care for a loved one can be both a joy and a challenge for a family caregiver. We hope this list has helped make you and your loved ones more aware of the wealth of resources available to you in Baltimore County, Maryland. If you feel that you or your loved one could use an extra hand, we're here to help!