Locally Owned And Operated By: Jane Butler
Accessible will send a representative to meet with you in your home to sit down face-to-face to address the following:
Assess and discuss your need for care.
Assess and discuss any benefits available to you.
Assess the home environment.
Discuss options for care and customize a care plan that meets your needs within your budget.
Each local office only provides the types of services and caregivers that they are licensed to provide in full compliance with their State licensing regulations.
We provide quality, reliable and compassionate care to the families we serve so they can have peace of mind and enjoy their lives.  We do this by carefully recruiting only trained and certified home health aides with a minimum of 5 years experience in the field.  We personally interview them with a 22 question behavioral interview.  If they pass the interview then we perform a 28 point background check, including a drug test.  Our caregivers our trained and certified in Dementia & Alzheimer Care thru our unique program called Compassionate Alzheimer's and Loss of Memory Support (CALMS).  Training provided by Thomas Jefferson University and The Alzheimer's Association.  Jane Butler, the owner, is a certified train the trainer for the Alzheimer's Association and a Healthcare Partner of the Association.
We realize that reliability is an important factor in setting up home care, that's why we have a telephonic clock in system so we always know if your caregiver has arrived.
You can access either the owner Jane Butler or the Executive Director Susie Camarote 24/7, no answering machines. We are family owned business with three family members working in the office.  Susie Camarote has been with the company 7 years and brings compassion and experience to her role.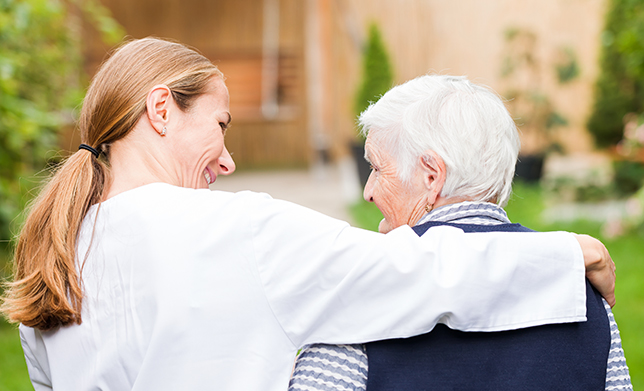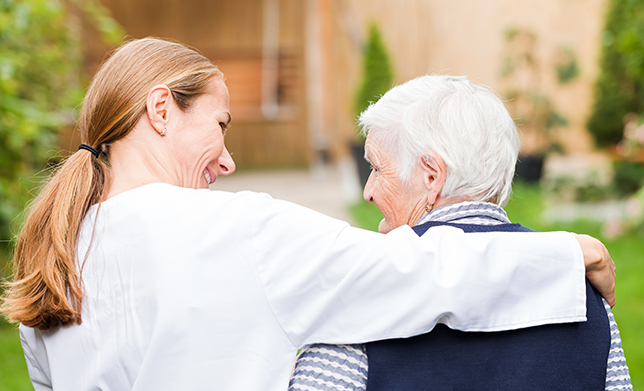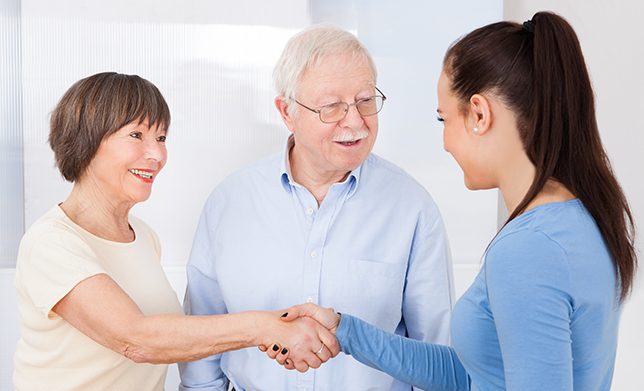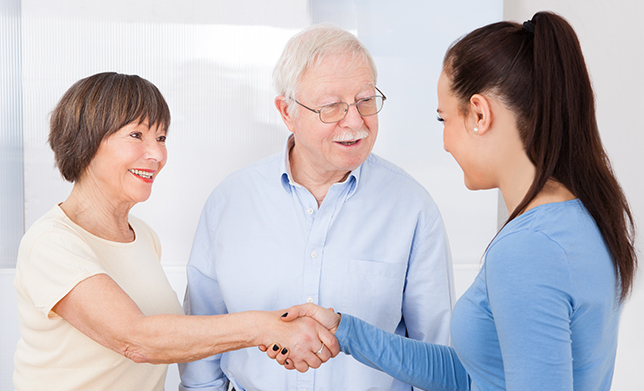 Our Dedication to Your Needs
Our knowledgeable, friendly staff members can help you determine the home health care insurance benefits available for the care of you or your loved one. We're an approved provider to more than 50 network insurance providers and third-party payment sources. We're proud to provide quality services that are dedicated to the health and wellness of the seniors of our community and the families that care for them.
With 24/7 care available, we aim to assist you with the occasional helping hand, daily visits, or round-the-clock care. Call Accessible Health Care today and find out how our trusted home health care provider may be able to help you achieve more peace of mind.
"CALMS"
Accessible Home Health Care has developed a program that recognizes and addresses the special needs of those affected by memory loss.
The Program is called CALMS "Compassionate Alzheimer's & Loss of Memory Support".
All of our caregivers have completed the specialized training and certification program.
"AccessSuperiorKare" "ASK"
"ASK" is designed to provide the ultimate service in customized home health care to individuals and families who require and desire an elite level of care.
"ASK" program's objective is to go above and beyond in delivering service that meets our established "Gold Standards of Superior Care".