Locally Owned And Operated By: Angela and John Burger
Accessible will send a representative to meet with you in your home to sit down face-to-face to address the following:
Assess and discuss your need for care.
Assess and discuss any benefits available to you.
Assess the home environment.
Discuss options for care and customize a care plan that meets your needs within your budget.
Each local office only provides the types of services and caregivers that they are licensed to provide in full compliance with their State licensing regulations.
We have been serving the Des Moines metro with home care services since 2008. We have a reputation of providing quality caregivers, that have verifiable in home care experience, clean backgrounds, many have nurse aide experience, and they have a passion for helping people stay healthy and safe in their own home. What sets us apart is we are a 24/7 private duty agency. We will be there for you and your loved one days, evenings, weekends, overnights. There are many parts of the metro where we can do shorter visits, just to check in a few times a day, instead of having a longer shift, if it isn't needed. Our caregivers are able to take clients places such as the store or hair dresser. We also have an "as needed" program for our clients if they need us to accompany them to a Dr.'s appointment. Our caregivers or a nurse can also go in and take notes and help the client communicate with their out of town family members about the medical appointment. We have LPN's and RN's that can provide private duty case management services such as: helping a client with their medications, being their advocate to their medical providers, and providing a personal, regular health and wellness check so that the client is at their highest functioning level. The case management service can be designed in an affordable, yet effective way, when other pay sources are no longer available. We coordinate and cooperate with skilled home health care, VA benefits and various social service programs. We can assist with helping a client decide if it is an optional time to use their long term care policy and help them through the process each step of the way.
Accessible Home Health Care of Des Moines provides community service to several independent living communities. We:
sponsor educational programs related to senior health topics
hold blood pressure screenings
sponsor and conduct bingo programs
conduct old time sing alongs and hymn sings
support the Alzheimer's Association
Our staff and caregivers are dedicated to the health and well being of the seniors that we service. Over half of our caregivers have been with our agency for well over 2 years and 1/3 have been with us more than 4 years.
Our owner, Angie Burger is involved in every aspect of the agency, from hiring each caregiver to meeting with each client and family member to ensure good matches and quality care not only begins well, but more importantly continues effectively so that a long term relationship is established between our agency and the families we serve.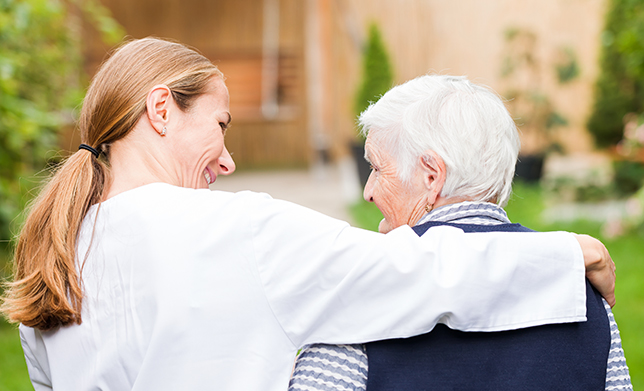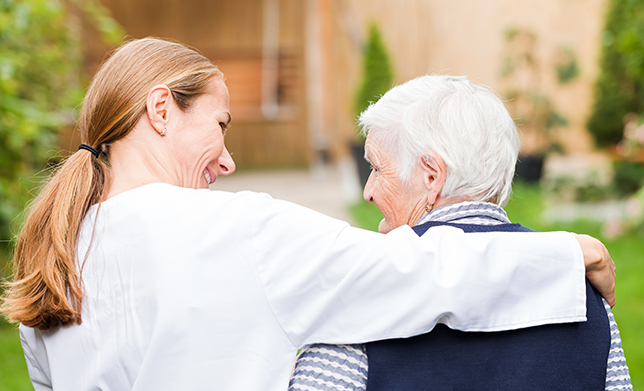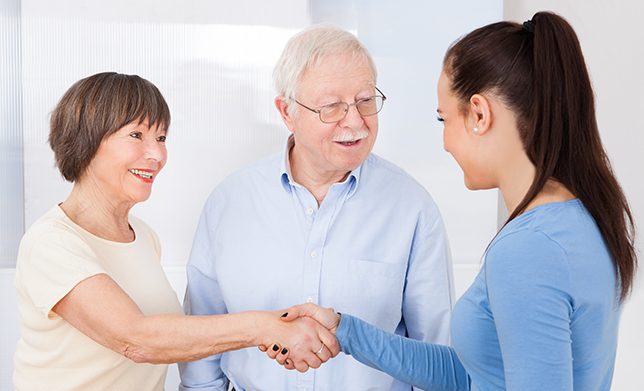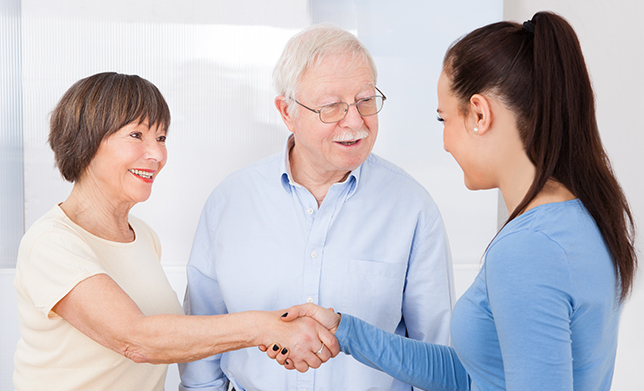 Our Dedication to Your Needs
Our knowledgeable, friendly staff members can help you determine the home health care insurance benefits available for the care of you or your loved one. We're an approved provider to more than 50 network insurance providers and third-party payment sources. We're proud to provide quality services that are dedicated to the health and wellness of the seniors of our community and the families that care for them.
With 24/7 care available, we aim to assist you with the occasional helping hand, daily visits, or round-the-clock care. Call Accessible Health Care today and find out how our trusted home health care provider may be able to help you achieve more peace of mind.
"CALMS"
Accessible Home Health Care has developed a program that recognizes and addresses the special needs of those affected by memory loss.
The Program is called CALMS "Compassionate Alzheimer's & Loss of Memory Support".
All of our caregivers have completed the specialized training and certification program.
"AccessSuperiorKare" "ASK"
"ASK" is designed to provide the ultimate service in customized home health care to individuals and families who require and desire an elite level of care.
"ASK" program's objective is to go above and beyond in delivering service that meets our established "Gold Standards of Superior Care".