Locally Owned And Operated By: Ali Mandsaurwala
Accessible will send a representative to meet with you in your home to sit down face-to-face to address the following:
Assess and discuss your need for care.
Assess and discuss any benefits available to you.
Assess the home environment.
Discuss options for care and customize a care plan that meets your needs within your budget.
Each local office only provides the types of services and caregivers that they are licensed to provide in full compliance with their State licensing regulations.
Welcome to Accessible Home Health Care of Aventura – a Joint Commission certified agency that accepts over fifty different insurances and works with over 600 care givers.  We are licensed and have been caring for patients of all ages in Miami-Dade and Monroe Counties for six years. My team and I personally meet with each patient and your family with the goal of educating you about your home health care options.  Our round-the-clock commitment to you means that whether calling us at 5AM or 5PM, I guarantee you will reach a member of our full-time team 24 hours a day, 7 days a week.
We are Compassionate Alzheimer's and Loss of Memory Support Certified (CALMS) and specialize in a number of care areas that include, but are not limited to; United States Veterans, Parkinson's care, companion care, fall prevention, accident recovery, surgery recovery, respite care relief, stroke recovery, wound care, social care, senior home care, and hospital advocate care.
We work closely and partner with hospitals, assisted living facilities, and rehabilitation centers including, but not limited to; Aventura Hospital and Medical Center, Mount Sinai Medical Center, Baptist Hospital, Palm Garden Aventura Health and Rehabilitation, Miami Jewish Health Systems, and more.
We take a great deal of pride in strengthening relationships and being a part of the South Florida community.  In doing so, we are participatory members of the Greater North Miami Beach Chamber of Commerce, Russian American Chamber of South Florida, and BNI Prime as well as a Lead Sponsor at the 2014 Miami Walk to End Alzheimer's and Lead Sponsor at the 2016 Best Buddies Friendship Walk.
Our full-time professional team works around-the-clock to ensure our patients, their family and caregivers have a first class home health care experience.
Meet the team:
Chloe M., Office Manager, July 2011
Kathy F., Human Resources Director, August 2012
Josh L., Vice President, August 2014
Ali M., Owner/President
We look forward to assisting you with your home health care needs.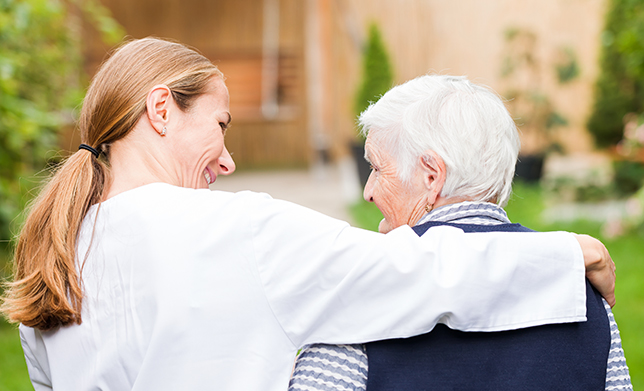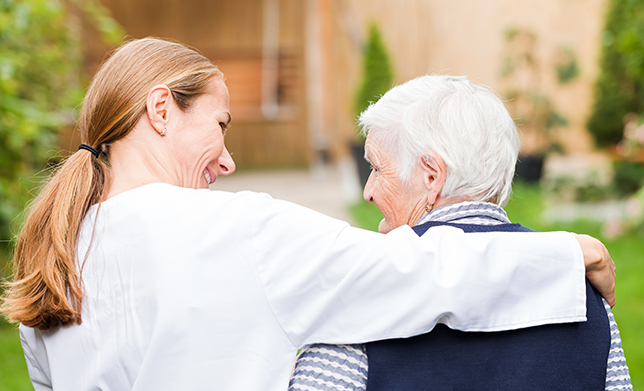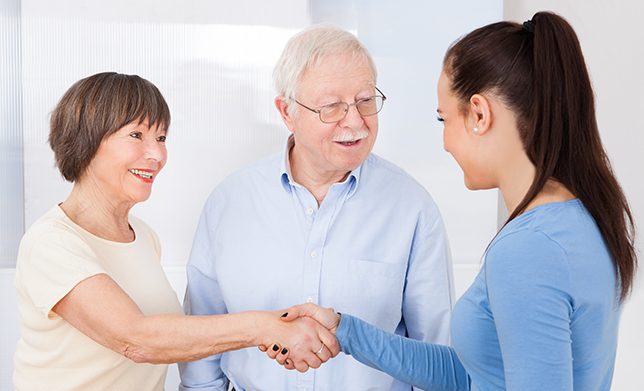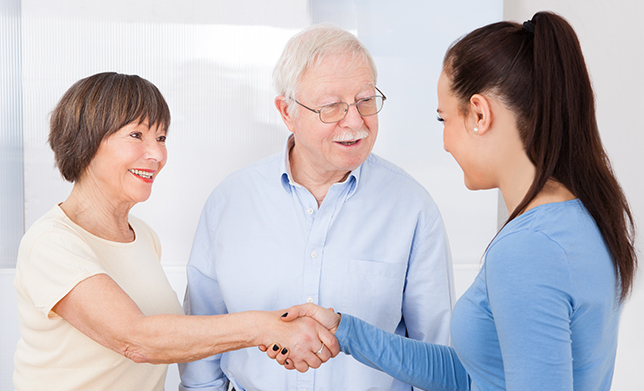 Our Dedication to Your Needs
Our knowledgeable, friendly staff members can help you determine the home health care insurance benefits available for the care of you or your loved one. We're an approved provider to more than 50 network insurance providers and third-party payment sources. We're proud to provide quality services that are dedicated to the health and wellness of the seniors of our community and the families that care for them.
With 24/7 care available, we aim to assist you with the occasional helping hand, daily visits, or round-the-clock care. Call Accessible Health Care today and find out how our trusted home health care provider may be able to help you achieve more peace of mind.
"CALMS"
Accessible Home Health Care has developed a program that recognizes and addresses the special needs of those affected by memory loss.
The Program is called CALMS "Compassionate Alzheimer's & Loss of Memory Support".
All of our caregivers have completed the specialized training and certification program.
"AccessSuperiorKare" "ASK"
"ASK" is designed to provide the ultimate service in customized home health care to individuals and families who require and desire an elite level of care.
"ASK" program's objective is to go above and beyond in delivering service that meets our established "Gold Standards of Superior Care".