Locally Owned And Operated By: Chad Fernlund & John Blake
Accessible will send a representative to meet with you in your home to sit down face-to-face to address the following:
Assess and discuss your need for care.
Assess and discuss any benefits available to you.
Assess the home environment.
Discuss options for care and customize a care plan that meets your needs within your budget.
Each local office only provides the types of services and caregivers that they are licensed to provide in full compliance with their State licensing regulations.
We are an Akron based skilled home care facility servicing Summit, Medina, Stark and Portage counties in Ohio. We have a dedicated staff that consists of RNs, LPNs, Physical Therapists, Occupational Therapists, Speech Therapists, Medical Social Workers, Dieticians, and Home Health Aides. We guarantee that all referrals are open within 24 to 48 hours. We have a 24 hour answering service with qualified skilled clinicians taking the calls. All of our employees have extensive background and drug testing to make sure that you receive the most qualified care and service. We specialize in treating a variety of cases including cardiac, respiratory, endocrine, renal and muscular skeletal illnesses.
Our clinical staff visits senior centers in the community to offer free blood pressure screenings, balance screenings and provide wellness information to explain any health questions from the seniors. The company gives generously to local charities that support health and wellness as well as provides donations to local events held within the assisted living communities. The staff is always professional, caring and is there to not only support the patient, but also the patient's family as well. We accept all payment sources including; Medicare, Medicaid, and private insurance. By choosing Accessible Home Health Care of Akron, you are guaranteed quality service and top rated professional care.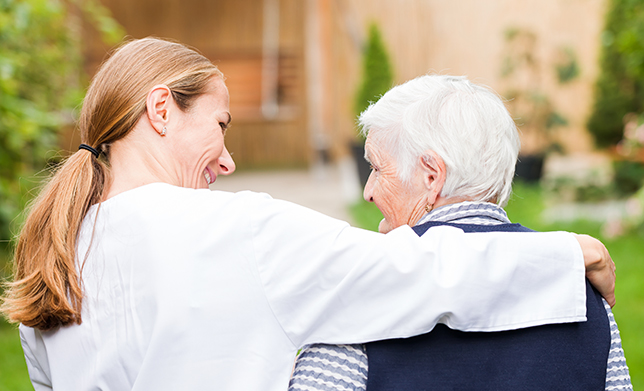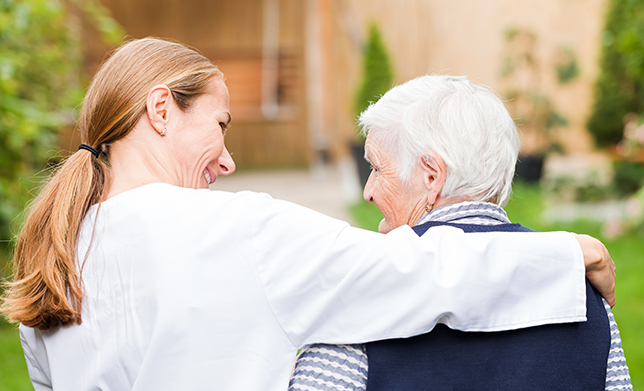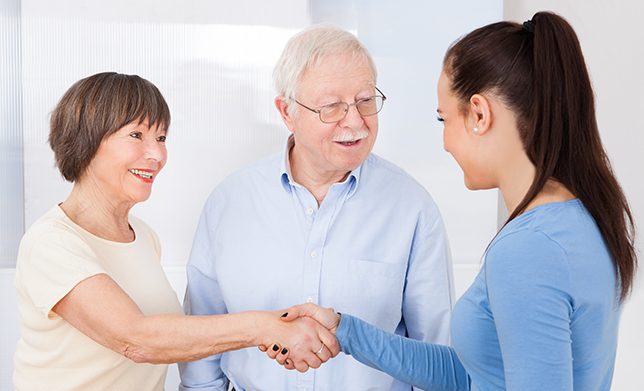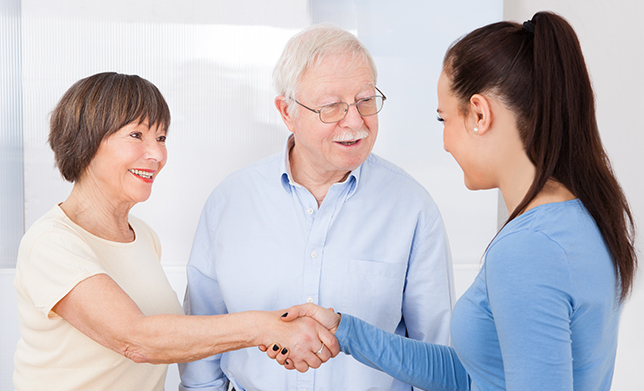 Our Dedication to Your Needs
Our knowledgeable, friendly staff members can help you determine the home health care insurance benefits available for the care of you or your loved one. We're an approved provider to more than 50 network insurance providers and third-party payment sources. We're proud to provide quality services that are dedicated to the health and wellness of the seniors of our community and the families that care for them.
With 24/7 care available, we aim to assist you with the occasional helping hand, daily visits, or round-the-clock care. Call Accessible Health Care today and find out how our trusted home health care provider may be able to help you achieve more peace of mind.
"CALMS"
Accessible Home Health Care has developed a program that recognizes and addresses the special needs of those affected by memory loss.
The Program is called CALMS "Compassionate Alzheimer's & Loss of Memory Support".
All of our caregivers have completed the specialized training and certification program.
"AccessSuperiorKare" "ASK"
"ASK" is designed to provide the ultimate service in customized home health care to individuals and families who require and desire an elite level of care.
"ASK" program's objective is to go above and beyond in delivering service that meets our established "Gold Standards of Superior Care".