Locally Owned And Operated By: Bill & Kaye Hughes
Accessible will send a representative to meet with you in your home to sit down face-to-face to address the following:
Assess and discuss your need for care.
Assess and discuss any benefits available to you.
Assess the home environment.
Discuss options for care and customize a care plan that meets your needs within your budget.
Each local office only provides the types of services and caregivers that they are licensed to provide in full compliance with their State licensing regulations.
Bill & Kaye Hughes have been actively involved in running Accessible Home Care of the Bluegrass since 2006.  Our years of experience make us uniquely qualified to provide a solution for those wishing to remain safe and independent at home.  Our excellent caregivers give clients and their families peace of mind knowing their loved ones are well taken care of.  Our staff provides service up to 24 hours a day, 7 days a week which include:
showering/bathing, dressing, hands on assistance with transferring, medication reminders, meal preparation, companionship, Alzheimer's and Dementia care, Parkinson's care, light housekeeping, laundry, errands, shopping, and doctor visits.  All of our shifts are completely customized to our client's needs.
Our commitment to the seniors in our community which we service is very important to our core business values. Some of our activities include:
Chairman of the Bluegrass Elder Abuse Prevention Council 2012 – present
"Meeting the Challenges and Opportunities of Aging" conference planning committee 2006 – present
University of Kentucky's "Justice Center for Elder and Vulnerable Adult" conference planning committee 2011
Founding member of the "Kentucky Association of Senior Services"
Two terms President of the "Bluegrass Continuity of Care Association"
Alzheimer's and Dementia trainer
Workshop presenter and speaker on topics involving Understanding Home Care, Red Flags of Elder Abuse, and Communicating and Relating to Persons with Dementia
Graduate of the Alzheimer's Association's "Best Friends Teaching and Learning Institute
Voted "Kiwanian of the Year" by peers
Accessible Home Care's Franchisee Advisory Board since 2007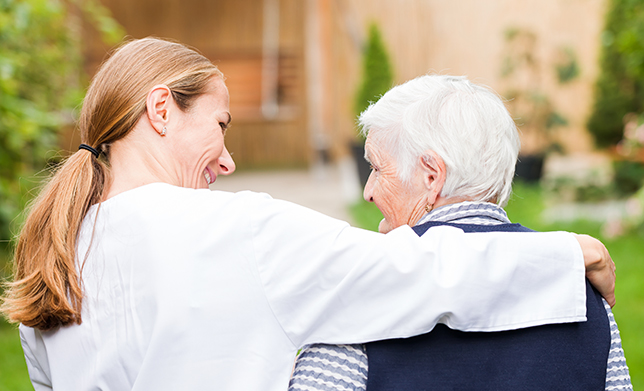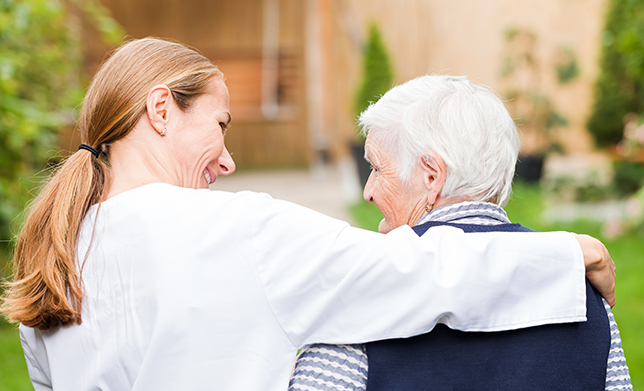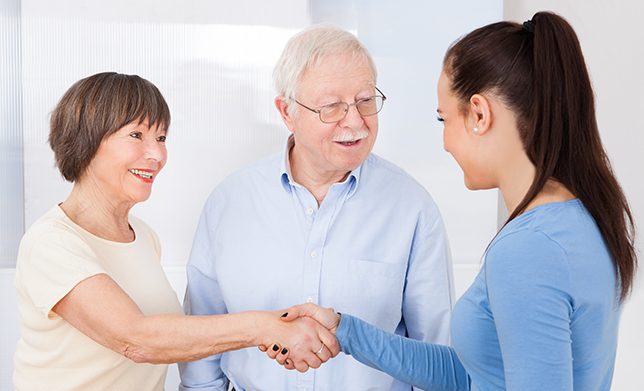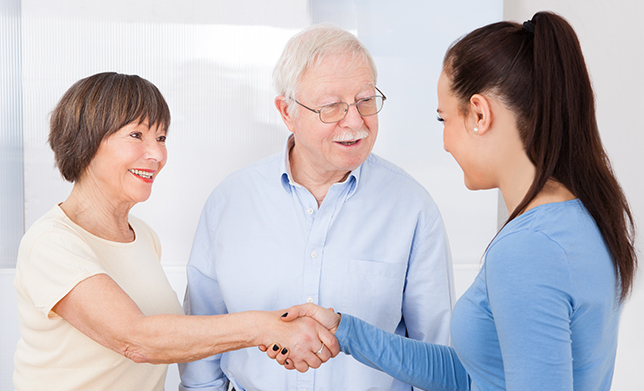 Our Dedication to Your Needs
Our knowledgeable, friendly staff members can help you determine the home health care insurance benefits available for the care of you or your loved one. We're an approved provider to more than 50 network insurance providers and third-party payment sources. We're proud to provide quality services that are dedicated to the health and wellness of the seniors of our community and the families that care for them.
With 24/7 care available, we aim to assist you with the occasional helping hand, daily visits, or round-the-clock care. Call Accessible Health Care today and find out how our trusted home health care provider may be able to help you achieve more peace of mind.
"CALMS"
Accessible Home Health Care has developed a program that recognizes and addresses the special needs of those affected by memory loss.
The Program is called CALMS "Compassionate Alzheimer's & Loss of Memory Support".
All of our caregivers have completed the specialized training and certification program.
"AccessSuperiorKare" "ASK"
"ASK" is designed to provide the ultimate service in customized home health care to individuals and families who require and desire an elite level of care.
"ASK" program's objective is to go above and beyond in delivering service that meets our established "Gold Standards of Superior Care".